---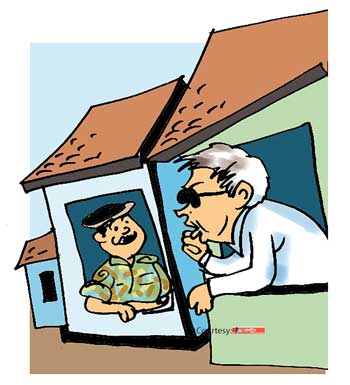 It has come to light recently that a certain security high up known to be a close pal of a former political leader is the occupant of a house located close to the Crescent Place residence of a political authority in the highest echelons of the government.

Even the security top brass of yahapalanaya had not been aware of this sensitive position until a deputy purohita had made the disclosure during a recent visit to the high political authority.

Even the allocation of this house to this security high-up by the previous regime came in for flak from opposition sources, who condemned it as an act of favoritism.

Meanwhile, a government authority had ordered a probe into the allocation of this house to the security high-up in violation of the relevant regulations.