---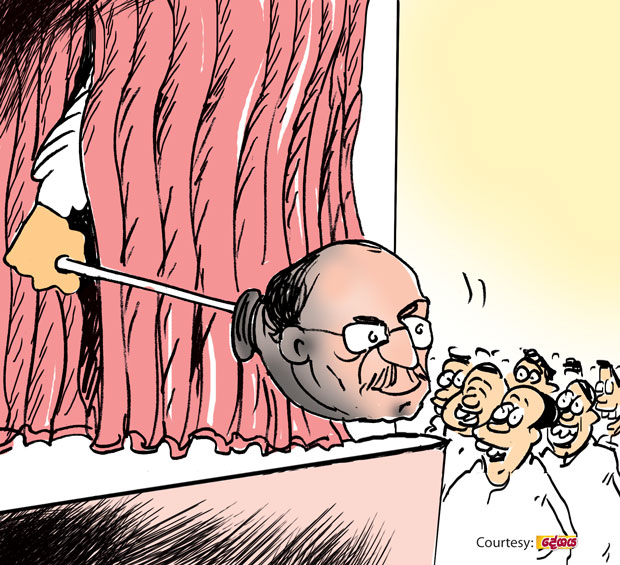 Picking twhe most suitable person as their presidential candidate has now become a burning question for the JO activists, they say.

Meanwhile, a general consensus has emerged from the rank and file that the veteran politician now leading the JO in the council should be the logical choice. This leader seems to be happy that his name is being mentioned as the group's possible nominee for President. Meanwhile, some Buddhist monks on hearing that this veteran leader is to be JO's Presidential candidate have reportedly invoked their blessings on him.

However, some JO stalwarts supposed to be in the inner circle of the group say that the veteran leader has been brought into the scene only as a diversionary tactic and the group's de facto Presidential candidate is someone who prefers to remain behind the scene for the present.

The reason as to why the group's presidential-candidate to-be is being kept away from the limelight is privy to only the former strongman and his very close confidants, they say.