---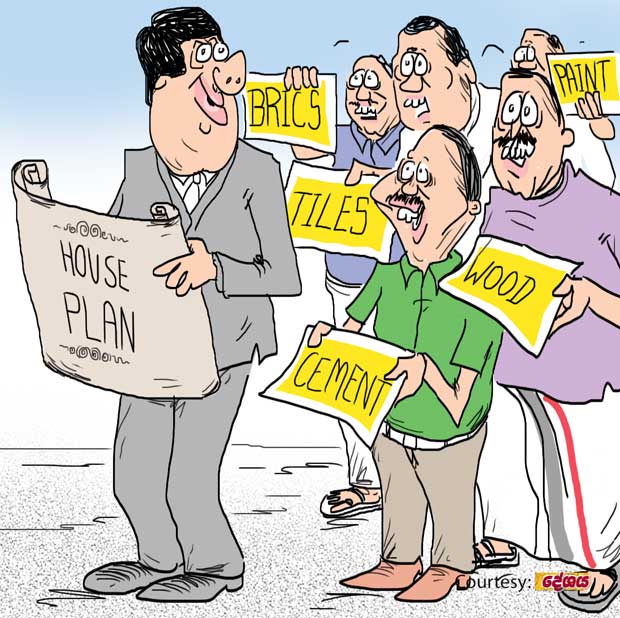 An affluent purohita holding a key portfolio in yahapalanaya is said to be putting up a big mansion in the Jayawardhanapura area.

The mansion is estimated to cost a whopping Rs. 200 million. However, funding is no problem for the purohita as practically all building materials are being supplied gratis by some businessmen, they say.

Two container loads of floor tiles of a variety considered most expensive in the world market had been unloaded at the construction site quite recently.

This tile consignment is said to be a gift from a business tycoon who has planned to set up two large factories in the country, they say.

Some privy to 'inside information' say that what beats them is the audacity of this bigwig to have underhand dealings with the very people whom he condemned once as the 'care-takers' of the former royal family's assets in the
mid-east.