---
There is a principal of a school in a remote locality in Rajarata who is said to be deriving a sadistic pleasure by severely punishing the children even for a very minor offence like being a little late to school.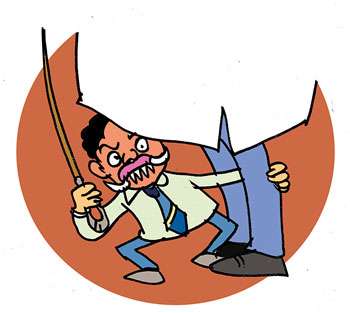 Complaints made against this Principal to Police or the higher education authorities have failed to produce any positive response as this Principal is a close buddy of a powerful politico in the district, they say.

By the way, this Principal is said to have been transferred to this school as punishment following a disciplinary inquiry against him relating to the misuse of public funds.

Parents of children studying in this school are said to be poor peasants most of whom are victims of Chronic Kidney Disease and these children are severely punished if they attend school even a few minutes late.

A report says that this Principal caned a child until he collapsed unconsciously for being ten minutes late to school. In this instance, the child had got late to school as he had to accompany his father to a kidney disease treatment clinic.