---
A young dainty fair Diyawanna member of the Colombo District had reportedly created a scene at a key Ministry by berating a security guard on duty there.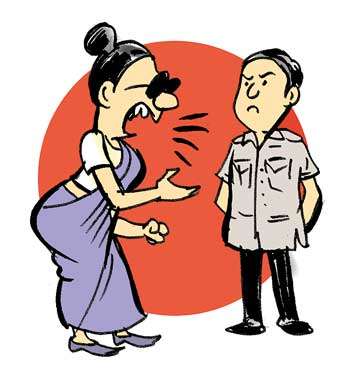 The fair member who breezed into the Ministry without a prior appointment had inquired from the security guard whether the amethithuma was available.

"I don't know whether he is in or out. I'll let you know after making inquiries!" had been the security guard's reply.

"You don't know whether amethithuma is in or out?"

"That is why I said I had to inquire!"

"A wonderful security karayek you are!"

"Miss, talk in a decent manner!"

"Who are you to teach me how to talk? Do you know who I am?"

"I don't care who you are! Talk in a decent manner!"

"I am …, a member of …You will know soon what I can do!" She had left in a huff after issuing this warning, they say.