---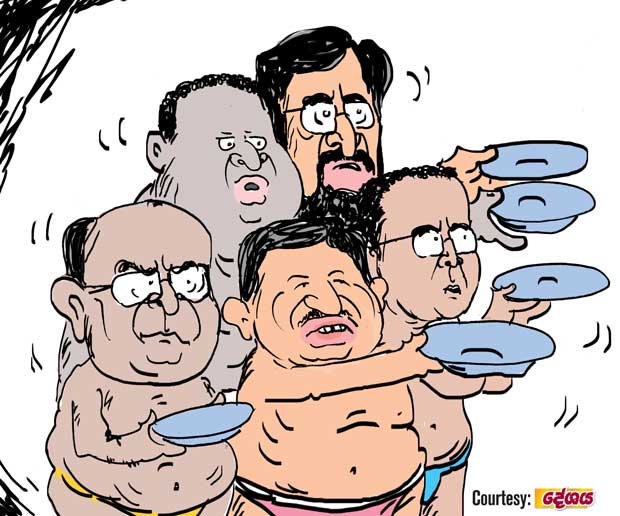 Five Blue Diyawanna members called on the new Big Boss at his official residence in Colombo the other day.


From Galle, Matara, Matale, Mahanuwara and Puttalam, they were among the Betel leaf members who campaigned hard for the former strongman at the January 8 Presidential poll and later formed the vanguard of the intra-party operation launched to promote him as the Prime Ministerial candidate. One of them was a 'hero' who disdained a 'yahapalanaya' Ministerial office in a show of solidarity with the former strongman.

The one time aggressive quintet, now a picture of subservience greeted the new Big Boss respectfully and explained to him the purpose of their visit. "Sir, we had to campaign under the leadership of the former boss at the general election because we wanted to win. Please think of us also when making ministerial appointments…"

The new Big Boss who greeted their appeal with a guffaw said: "Sorry, you have come a little too late."

Disappointment was clearly written on their faces as they bade adieu to the new Big Boss, they say.

However, their visit was not entirely in vain. Three of the five members were appointed Deputies later.