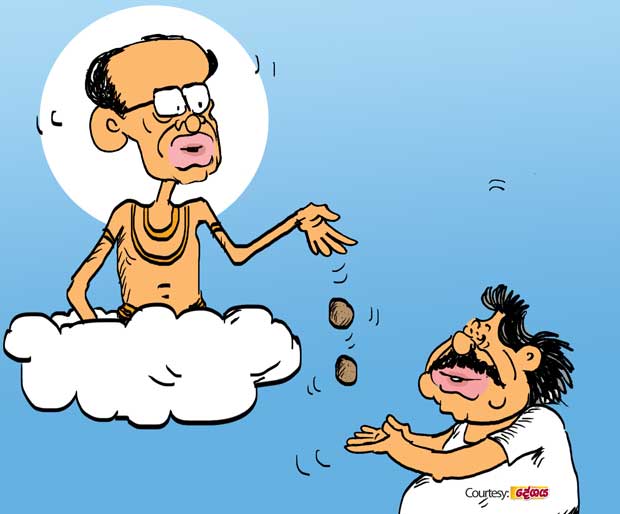 The self-styled 'joint opposition' these days is making noisy protests against the legal action being taken against the second offspring of the former Big Boss.

However, onetime close associates of the former Boss now holding high office in yahapalanaya are maintaining a discreet silence over the matter.

Meanwhile, a certain party senior who held a powerful position in the Blue party had expressed his deep regret to the former Big Boss over the fate the latter's kid is facing today.

Incidentally, the new Big Boss had referred to the plight of the kid with visible feeing at a recent meeting with a group of Blue party Diyawanna members, they say.

"Earlier I gave two chances to this clan. And they exploited both chances to do more wrong. Now I am in a situation where I can do nothing to help them…" the new Big Boss had told the Diyawanna members.

Those present on this occasion believe that their Boss only revealed part of a secret, they say.