---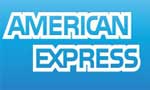 American Express (Amex) from Nations Trust Bank (NTB) invites you to enjoy the festive season with an impressive range of privileges and savings. From partnering over 50 l eading retail outlets to enabling you to shop anywhere in the world and convert what you spend into an attractive three-month instalment plan, at no extra charge and with zero interest, American Express truly lives up to its brand promise of being 'The Card for all Seasons'.

Card members can indulge in retail therapy with a 20 percent saving at leading fashion stores this season, including Emerald, Crocodile, CIB, The Factory Outlet, Charles & Keith, Giordano, Galleria, Mothercare, Mango, French Connection (FCUK), Levis, Nike, Fashion Bug, Signature, Hameedia, The Raymond Shop, Adidas, Planet Fashion, Cotton Collection, Leather Collection, House of Fashion, Pallu, NOLIMIT, Glitz, Odel and Cool Planet.

The saving applies from November 15 to December 23, 2014, so the card members will have ample opportunity to maximize these advantageous offers.
Commenting on the seasonal offers Nations Trust Bank DGM Cards and Strategic Marketing Priyantha Talwatte said, "The end of a year is a time to celebrate the year gone by and to look forward to a new one; it's the season of giving and indulging your loved ones. We hope the extensive range of savings offered allows American Express card members to enjoy this season.

Being the card for all seasons, we have looked at a cross section of choices from special savings on clothing, jewellery and toys at the Island's leading retail merchants, to convenient payment plans on furniture, electrical appliances and dining, making sure that every aspect of our card members' festive experience is more enjoyable and rewarding."

This year again we are facilitating financial flexibility so that you can shop anywhere in the world and then easily arrange to pay it back via a six-month instalment plan with zero interest and no extra charges. That's our seasonal gift to our valued card members.In addition, from December 1 to 21, Odel shopping bills of Rest. 5000 or over will be eligible for a lucky dip at the e fm live broadcast studio at the Odel Alexandra Place premises and six card members will win Odel gift vouchers daily.

American Express card members will also be able to sparkle this season with up to 50 percent savings at Aura from November 19 to 23; Vogue and Raja Jewellers are offering savings of up to 45 percent; Hira Gems and Jewellery offers 40 percent savings from November 24 to 29; Alankara will indulge with savings of up to 35 percent; The Bullion Exchange 30 percent saving will apply to white gold diamond and gem set jewellery and Colombo Jewellery Store (CJS) will give a 12.5 percent savings on watches and jewellery only from November 25 to 29.

Thinking of home improvements this season? Starting from November 15 till December 31 card members will be able to add colour to their homes with a 20 percent savings from Robbialac, Lanka Tiles offers a savings of 12.5 percent and Europa will give a 15 percent saving, throughout the festive season. Card members will also be able to enjoy 15 percent savings with 60 months interest-free instalment plans on a wide range of items at Softlogic, Softlogic Max and Lifestyle Home stores from November 15, 2014 to January 15, 2015.

Dining in or out brings advantages for American Express card members as Keells Super offers 20 percent savings on bills above Rs.2000 on fresh meat on December 20, 21, 27 and 28. Their fresh vegetable counter will give card members a 20 percent savings every Friday, Saturday and Sunday throughout the month of December, applicable for supermarket shopping bills over Rs.2000.

Enjoy a 20 percent savings at OZO's restaurants EAT and ON 14; bills above Rs.1000 at Burger King will have a saving of 20 percent till November 30; Gerard Mendis and The Barnsberry will offer card members a savings of 20 percent on the total bill and Pizza Hut offers American Express card members a 20 percent saving on bills over the value of Rs.2000.

This is the season your children enjoy the most, with a plethora of choices to gift them, American Express is indeed the card for all seasons. Nastars gives card members a saving of up to 50 percent on PS4 games; or enjoy a 25 percent savings at Kids Unlimited from December 12 to 20. Lumala, Farlin and Happiness are offering card members a saving of up to 20 percent on selected items.

Further financial boons abound as Nations Trust Bank American Express gives card members an attractive three-month installment plan at no extra charge and with zero interest, for shopping anywhere in the world during the month of December, with a minimum transaction value of Rs.50,000.American Express rewards all card members for their card usage by transforming routine purchases into extraordinary winning opportunities.Nations Trust Bank PLC is one of the fastest growing banks in Sri Lanka today, operating 87 branches and an ATM network covering 121 locations and is the issuer and sole acquirer for American Express cards in Sri Lanka.