---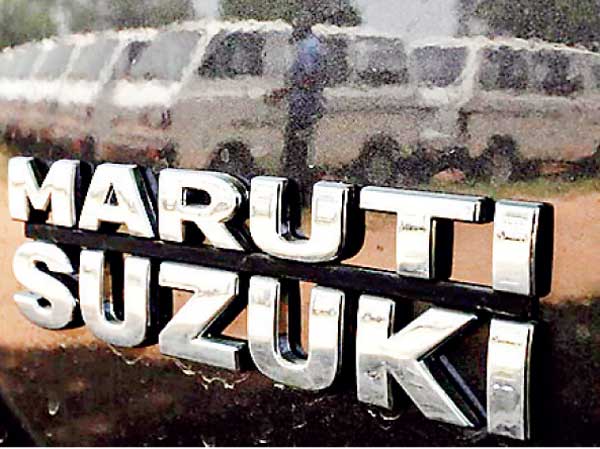 Business Standard: Maruti Suzuki's export to Sri Lanka, its biggest foreign destination last year, is losing speed after an increase in import duty by the island nation two months earlier.
Last year, Sri Lanka overtook Maruti's hitherto top export markets of Chile and the Philippines, after the government had reduced the duty. The move acted as a stimulus for demand and India emerged a big beneficiary.
"The pent-up demand following the duty relaxation last year has been served. There was also advancement of purchase, and market growth in Sri Lanka was abnormally high. After the reversal of import duty, the short-term surge in demand ended," said a Maruti spokesperson.
As new imports would become expensive, sales dropped but are expected to normalise soon, the spokesperson added, without disclosing the number of units shipped.
In November, the import duty on 1,000cc vehicles was increased from 50 to 70 percent, impacting Maruti's WagonR, for instance. Import duty on vans was increased from 85 percent to 150 percent.

Maruti's Alto and Celerio models are in high demand in Lanka. In the past, Maruti had contemplated setting up an assembly unit in Lanka. Its export there has fluctuated with changes in the tax structure. Lanka was Maruti's biggest market in 2011-12. The company has a distributor there, which operates through a network of at least 20 retail outlets and 15 workshops. Maruti also trains the service staff. Maruti, this country's largest car maker, is the second largest exporter of passenger vehicles from India, after Hyundai. Close to a 10th of production is exported to markets in Asia, Africa and Latin America.

In the passenger vehicle export market, a weak demand is quite often offset by a surge in demand from others. Economic and political changes are the usual causes. Changes in regulations also impact the export numbers. For instance, Sri Lanka grew last year but the markets in Algeria and Britain declined for Maruti.
Expansion of the export portfolio by addition of the Ciaz, Ertiga, DZire and Swift models led to five percent growth in shipments by Maruti in the April-December period (first nine months of this financial year), to 96,841 units.

Compact cars form a large chunk of exports for Maruti, which last year also started shipping the bigger vehicles like the Ciaz and Ertiga. The company is now preparing to ship its latest hatchback, the Baleno, to various destinations.