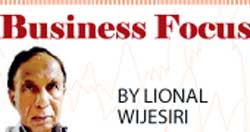 Unleashing your leadership potential for breakthrough results
If you are a senior executive, manager or a leader, you will be requested to take the lead when introducing workplace changes, regardless of whether the decision to make the change is yours or you even agree with it.

In the next few weeks, we will explore a range of actions that help you with the assignment. Also, you discover how to identify where to start in making a change and transforming culture, the dangers of 'initiative-it is', how to choose the right pace for change and how to handle problems that crop up along the way.
Most changes start within organisations because someone, often a senior manager, perceives a problem that needs fixing or an opportunity to make improvements in performance or save money.

Instead of waiting to be told to make a change, always be on the lookout for opportunities to deliver improvements in your team's performance and productivity. Encourage your team to seek out similar improvements too and ways in which it can work more efficiently with other teams and departments.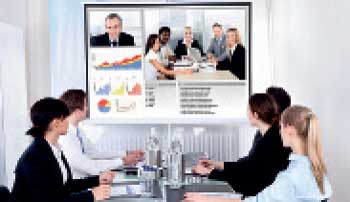 Spotting opportunity

You can utilise several starting points for making workplace changes that improve an aspect of performance: for example, get members of your team around a table to discuss how well the team is performing. Depending on the type of work that your team does, possible starting points include the following:

You recognise something unsatisfactory about your team members' attitudes, behaviours and/or the importance they place on, for example, a current standard, system, process or way of working for or with another work group or customers.

You spot that a key performance indicator (KPI) that you use to measure the performance of your team isn't being achieved or can be improved.

You see or hear that another team or department inside your organisation or an external customer is disappointed with the standard of service or products that your team is providing.

You become aware of a proposed change in an information system or work process that's going to affect how your team works and you want to ensure that your team's needs or requirements are fully considered in any such changes.

Implications

Don't assume that your staff and colleagues are automatically going to welcome and embrace your proposed workplace change. You're not going to achieve the expected improvements in performance or benefits if the people affected by the change don't fully embrace it and want to make it work.

Always think about the cultural implications regarding a proposed workplace change: consider doing a 'deep dive' to uncover the cultural effects of a making such a change by asking yourself and better still the people involved, the following questions:

What are people's attitudes towards the proposed change? How may they react or behave with regard to the proposed change? To what extent do they see the proposed change as being important or necessary? Will they believe in and be committed to, what you're trying to do or achieve? Will they welcome or resist the proposed change?

Five steps to managing workplace change

1. Create the business case for change

The change programme begins with understanding the organisation's motivation for the change and its ability to successfully adapt to that change. It's very important that the company leaders are 'transparent' and 'honest' about the reasons and capacity for change. A thorough analysis of the risks and opportunities associated with the proposed change and an understanding of the gains, costs and threats of making or not making the change is essential.

This step includes a readiness assessment of the organisation's capacity to execute change. Readiness means being prepared and the assessment is an examination of the organisation's attitudes and resources required to make the change happen successfully.

2. Develop a common 'vision'

Remember – 'people don't resist change, they resist being changed'. The reality is that most companies jump head first into workplace design projects without engaging the workers, ignoring their needs, creating doubt and uncertainty. It's best to take a team approach to create a common vision and spell out how the future will be different from the past and make that vision a reality.

Evidence-based design research in the workplace is essential in creating the vision and aligning the business culture to the design.

3. Communicate for buy-in

Change communications ensures that the people affected by the change understand the change and are prepared for the transformation. The 'business case' developed in Step 1 and the 'vision' created in Step 2, form the basis of the communication messages, explains the 'value' of what employees will gain in their new workspace.

Effective communications are multi-pronged, targeted to specific audiences and maintained throughout the life of the project. For employees, it's all about 'What's in it for 'me''.

They expect clear, concise, honest and consistent messages. The earlier the communications the better as it takes time for people to adjust mentally to a workplace. Workers want to know about the new building, local amenities, furniture, technology, space design, construction and move schedule and in general, how the transformation affects them.

Communication methods can be face-to-face meetings, virtual newsletter, frequently asked questions, web cams of construction, virtual tours, videos, town hall meetings, focus groups, roundtable discussions and more.

4. Manage the change

The best way to manage the change is to appoint and empower a committee of change agents who advocate for their departments and for the improvements coming in the new space. These change agents are an integral part of the change process and act as a link, selling the change, helping to dispel rumours and bringing insights and observations back to the change management and project team.

Appointing resistors and detractors as change advocates will aid in testing the merits of the change approach. This can be difficult in the beginning but will pay off in the long run as resistors become highly influential and loyal advocates.

Managing and planning activities and events like pilots, mock-ups, hard-hat tours, room-naming contests, purge campaigns, furniture, food and coffee sampling are an important part in gaining support from employees and reducing their anxiety levels.

5. Adopt and adjust to the change

Change is deemed successful when it becomes the 'new normal'. A review of the change programme helps leaders understand how the change met the planned outcomes and how well individuals adjusted to their new workplace.

Change management is ongoing and data collected to support the workplace transformation should endure beyond the move for continuous improvements. As a company evolves, so does its business strategy and subsequently its workplace strategy and data can support the organisation's leaders in brainstorming possible enhancements and innovations.

To make the change stick, leaders must model their actions to achieve the desired culture established in the 'common' vision (Step 2). The employees are more apt to follow when the management is leading the way and exhibiting new ways of working and the desired conduct.

Workshops or guidance sessions are a great way for both the managers and employees to understand the preferred new behaviours and workplace practices. Training programmes could be started targeting specific audiences. Training programmes should continue long after the move and continually improve and evolve with the workplace strategy.

When planning a workplace change, many companies take advantage of this opportunity to upgrade technology, introduce new programmes and advance their culture. This is an appropriate time to re-examine programmes and processes, deploy new technology, review company values, shift culture and improve the employee experience and amenities being provided.

(Lionel Wijesiri is a retired corporate director counting three decades of senior management experience. He is now an independent consultant and a freelance journalist. He may be contacted on lionwije@live.com)