---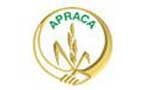 The 65th Asia Pacific Rural and Agricultural Credit Association (APRACA) Executive Committee meeting will be held at the Cinnamon Grand Hotel Colombo, from 1st to 3rd December.

This year's the Executive Committee will be under theme "Adaptation and Mitigation of the Impact of Climate Change on Rural and Agricultural Finance".
Since its establishment in the year 1977, this regional association has been promoting cooperation and facilitating mutual exchange of information and expertise in the field of rural finance with the goal to alleviate poverty in the Asia Pacific region.

As at today, a total of 69 institutes in 21 countries are affiliated with APRACA as members.Bank of Ceylon together with Central Bank of Sri Lanka, Peoples Bank, National Development Bank, Union Bank, Sanasa Development Bank, and Rural Development Bank will host APRACA Executive Committee meeting in Sri Lanka.

BOC General Manager and APRACA Executive Committee memberD.M Gunasekara said, "Sri Lanka is privileged to host APRACA for this year's event.
"This program will be sharing knowledge and information with regard to this year's theme which is a concern to all banks and financial institutions that provide credit facilities to agricultural sector. This would be a great opportunity for all banks and financial institutions in Sri Lanka who lend to the rural and agricultural sector to enhance their expertise and exposure in the field.

"At the same time this event provides a platform to participating local banks and financial institutions to expand or strengthen their network with other similar foreign institutions in the region" added Gunasekara. APRACA is a non-government international organization involving central banks, agricultural and development banks, commercial banks, apex organizations, federations of financial institutions and rural development institutions in the region who are involved directly in agricultural credit and rural development. Its headquarters is situated in Bangkok, Thailand.