---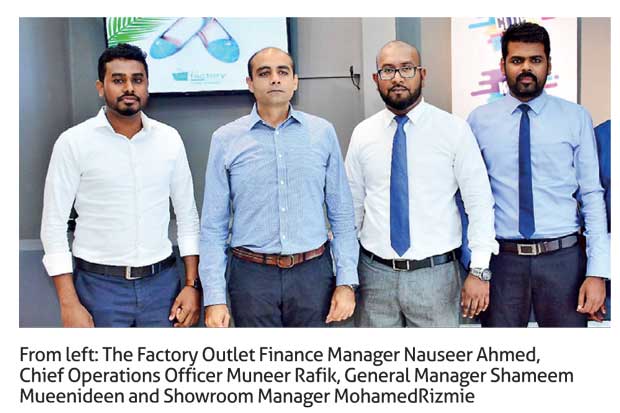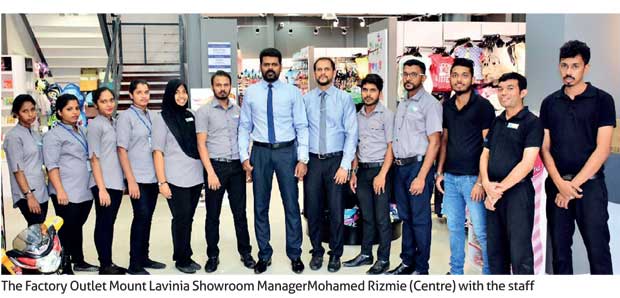 The brand new view visible while going past Mount Lavinia in Galle road right now is so inviting, The Factory Outlet (TFO) unveiled a brand new shopping experience with the re-opening of its Mount Lavinia Branch.

The store provides ample parking and a welcoming atmosphere which makes the whole experience a pleasurable one. Mount Lavinia is rich in culture and apart from being known for its cultural heritage, it has, and continues to attract a number of people from within and beyond the boarders of this little island. The relaxed ambience of the experience TFO provides in its accessories and clothing throughout all its stores is commended by many.

TFO has been in the forefront in enabling exclusive fashion to Sri Lankans since it's inception in 2011. The name narrates a story and the concept is destined to a win-win as Sri Lankans not only enjoy the facility of prices being fair and square, but also are the trend setters to markets outside of the island, purchasing popular US and European brands at home. The stores offer a fashion stated collection of smart, stylish and trendy attire for women, men and children. Even though mainly proffering clothing for casual wear, the store houses an attractive collection of eye-catching kids-wear, colorful selections of glamorous costumes, jewelry, sportswear, trendy beach slippers and t-shirts with catchy one liners on them. An affordable luxurious collection of formal wear for the working class man and woman of today is offered at TFO too. A neat and trend setting layout of accessories such as belts, handbags, footwear and kids items are creatively displayed making TFO the one stop shopping destination. TFO also houses a variety of its own brands.

TFO Mount Lavinia was originally initiated in the year 2013, providing people with the luxury of affordable fashion from within the island and the markets outside too. The Mount Lavinia branch quickly gained popularity and earned the respect and honour from all of it's customers. However due to popular demand and as is, the need of the time, TFO decided to surprise all its customers this season, by making a fashion outburst in the area. On November19th 2017, TFO Mount Lavinia re-opened it's doors to everyone with a completely redone showroom to enjoy an amazing experience in the fashion sphere.

The grand re-opening took place on November18th2017 at No.196, Galle Road, Mount Lavinia, Sri Lanka.

TFO invites everyone to shop at their convenience and offers a fashionable range to choose from and unbelievable prices to style into the person anybody dreams to be this season.