---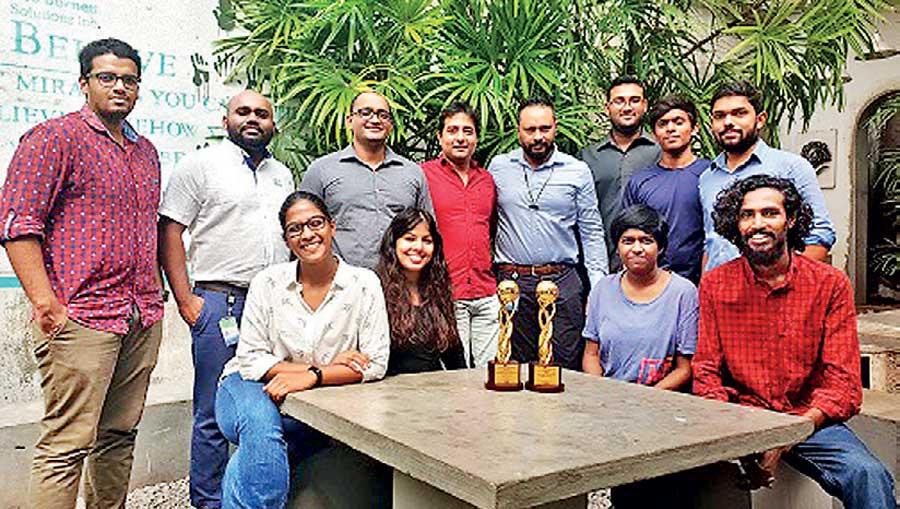 Mobitel, Sri Lanka's national mobile service provider, and the digital team of Leo Burnett Sri Lanka, won two coveted awards at The Global Customer Engagement Forum & Awards' Asian arm (ACEF) awards ceremony held in Mumbai, India, on April 25th.

Mobitel and Leo Burnett were rewarded for their customer engagement initiative, 'Suicide Prevention' in two categories. The duo won Gold for 'Best Use of Social Message for Customer Engagement' and Silver in the Digital Marketing category for 'Successful Use of CSR Activity' for its Suicide Prevention campaign.

Understanding that the most vulnerable segment had strong digital habits, Leo Burnett collaborated with Ashanthi & Randhir to create a song (Hitha dhannei Mithurangei) for the intiative, urging people to "Keep Chatting" to each other; syncing with Mobitel's brand value of 'Connecting People'. Without focusing on the dark aspects of suicide, the initiative educated people about connecting, reaching out and talking about your related problems.

Buoyed by the win, Mobitel CEO Nalin Perera said, "We are thrilled to win two prestigious awards, a Gold and a Silver at the ACEF awards for the Suicide Prevention initiative, which has delivered tangible results. As a purely digital initiative, we were able to communicate with people about the need to open up about suicidal thoughts and to connect with their loved ones.
"Mobitel is happy to align with this notable initiative as it echoes our brand qualities of 'Connecting people'. Whilst previous communication on educating people about suicide was conducted, no brand actually focused on prevention, that is, chances of eliminating suicidal thoughts are higher through reassurance at the stage of initial depression and onset of loneliness. We thank Leo Burnett's Digital team for leveraging on these insights to an exceptional execution of the concept."

Mobitel connects with people through such high impact initiatives across all platforms depending on the aims and objectives of the initiative. Its credo of caring always is best reflected through such tangible projects.

Commenting on the win, Arosha Perera, CEO Leo Burnett said, "We are only glad to repeat our success at the prestigious ACEF this year too with our esteemed client Mobitel. The Suicide prevention project is not a mere campaign. It is a shared initiative with Mobitel that we very strongly believe in. The results of the campaign and the wins also prove how effectively a brand philosophy can be translated in to a Digital-first action."

Sri Lanka faces one of its biggest challenges in the form of mental health, with 10 percent of the population affected by mental health problems; 2 percent of the population suffering from major psychiatric disorders such as severe depression, schizophrenia and bipolar disorder as per the Health Ministry.

Leo Burnett's thought was centered on the idea that suicide is a permanent solution for a temporary problem with the visual outlook depicting movement from a full stop (.) to ellipsis to convey that you need to keep chatting to friends and family. The campaign was designed with the song "Hitha Danne Mithuranne" (Your Friends feel what is in your heart) performed by two of Sri Lanka's pop stars, Ashanthi and Randhir.

Thus far, the number of downloads of the pop song on the mTunes platform is 20,815. Due to the revenue generated by the campaign, Mobitel is refurbishing and providing required equipment to the most prominent suicide help centre (Sumithrayo) in Sri Lanka.