---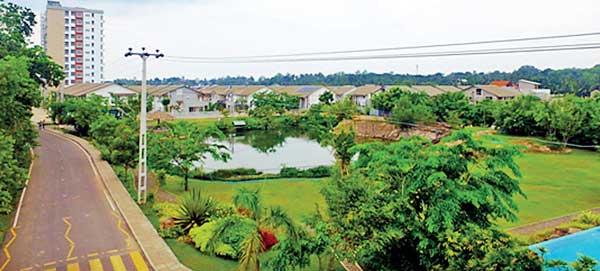 Malabe is the fastest growing suburb in Colombo and has been the spotlight in the country ever since the monorail project was announced – it was the first major deal to be considered in the arrangement. With the outer circular highway already in the vicinity, this could mean accessing major cities at ease and a boom in the demand for housing. Malabe has been categorized as the information technology (IT) hub under the Megapolis plan and already operates major institutes in Sri Lanka.

Having access to the outer circular highway means that the residents could fast track to other locations such as Galle, Matara and Hambantota in the south with ease and also travel to the cities in the direction of Kurunegala and Kandy using the proposed central expressway. Within minutes, travelling is possible to the administrative capital, CINEC Maritime Campus, Horizon Campus, Millennium IT premises, SLIIT Campus and SAITM Medical College in addition to Dr. Neville Fernando private teaching hospital.

Networks of financial institutions have identified the development in Malabe and are already active by setting up their branch offices. All the leading supermarkets and retail stores are functioning in the area and café and restaurant chains are popping out progressively. Setting up a modern 3D movie theatre was the latest on the news. Developing a reputation as a great place to study, work and live in a multi-disciplinary economy, Malabe is evolving as a city of the future.

Nivasie Developers Malabe, true to its name, has developed a housing community within Malabe in its ongoing project, Orchid by Nivasie. The 22-acre project now houses over 250 families in 170 contemporary houses and a 94-unit 12-storied apartment. The development stages of Orchid Apartments phase II, its latest apartment project, will consist of 144 units, which will complete its commitment on building a better living standard in the heart
of Malabe.