---
Nilruk Jeevaratne has been appointed as Chief Executive Officer of Centrepoint Homes, a fully owned subsidiary of Fairway Holdings.
Nilruk is a pioneer in the aluminum joinery system industry and has extensive experience of more than 30 years in the facade and glazing industry. He started his career at Gordon Frazer and Co Ltd.,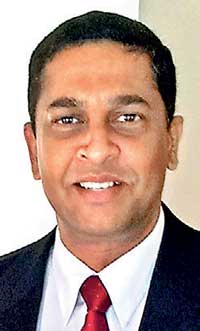 which is a subsidiary of John Keells Holdings (JKH) and then joined PD Keells, a Singapore based company that had entered in to a joint venture with JKH. He was subsequently appointed as the General Manager of the aluminum division of Kelsey Developments, which is one of the largest aluminum facade contractors in Sri Lanka. After relocating to Australia, he continued the work for which he had developed an expertise and was appointed as the National Sales and Technical Manager of SGI Architectural Pty Ltd, the distributors of Alpolic Aluminum composite panels manufactured by Mitsubishi, Japan. In this company, he was responsible for managing sales throughout Australia and coordinating the marketing team, which had purview over the distribution network for a range of facade
related products.
Upon his return to Sri Lanka Nilruk joined Alumex (Pvt.) Ltd as Marketing DGM, and went on to become the Director of Alufab PLC, which is a subsidiary of the Hayley's Group. Nilruk joined Fairway Holdings in August 2016, and with the expansion of Fairway Group's business activities, Nilruk has assumed duties as CEO of Centrepoint Homes in order to spearhead the growth of the company.