---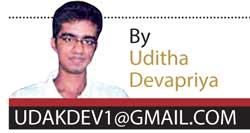 I know a friend who can't wait to watch Tsunami because, as the trailer makes it clear, it's a movie with a strong anti-racist message. Exactly 18 years ago when Saroja came out, I would have been eight: younger than he was by more than a half. Both films, of course, were made by Somaratne Dissanayake, who now seems to have come back full circle to his favourite theme: racism. As of today he may well be the pioneering director of children's movies in Sri Lanka. But times change and with them tastes. Tsunami is not Saroja, nor is it meant to be. Between then and now, certain things have changed and certain others have unfolded: the end of a war as well as the emergence of a post-war generation. My friend may eagerly wait for Tsunami. Was I as eager to see Saroja? Not really. I suppose it is there, between these two divergent responses, that we can find the key to Dissanayake's evolution as a director.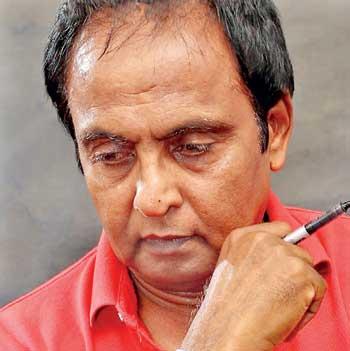 Not everything Dissanayake directed turned out to be a children's movie. His most sincerely felt works do not target children, they target families: Saroja, Punchi Suranganavi, Sooriya Arana, Samanala Thatu, and Siri Raja Siri, as opposed to Bindu and Siri Parakum. It's easy to manipulate a child, particularly one from a generation which went, saw, and gaped openly in wonderment and amazement at Saroja and Siri Raja Siri, but it's harder to manipulate an entire family. You have to perform a balancing act, account for a wide range of interests and responses, and churn out a product that keeps everyone happy. In that sense Saroja may well have been the first real film that opened up a debate among everyone about the ethnic aspect to the war which directors hadn't explored before. Asoka Handagama would later delve into it with Me Mage Sandayi, but barring that no other attempt had been made.

What was profoundly new, daring, and original about Saroja was how its director handled its theme. When you think about ethnic conflicts and children's stories, you invariably think about happy endings where differences between communities are buried, if not submerged, by the innocence of the child. This, of course, is what transpires in Saroja. But then the film derives its strength from its characters, and the characters don't conform to the pattern of a typical children's story. The centre of the plot is the teacher: an idealist loved and respected by his community. It is he, and not his wife – the mother, who normally would have been the emotional centre of a Sinhala film – who stands firmly against racial prejudice and animosity. The wife (an atypical but brilliant performance by Nita Fernando) gives into his wishes, yet though she lavishes love and affection on the title character (the daughter of a terrorist shot by the army), she is quick to point out the holes in her husband's idealism; more than once she chides him for deciding to bring the girl and her father in.

As such the triumph of goodness in the end mustn't be seen as just another happily-ever-after fairy-tale-like ending. The village stands on the borders of the north and east, which makes the resentment of the community all the more acute. As such the resolve of the father (Janaka Kumbukage in arguably his most powerful performance), the hesitancy of his wife, and the love and affection between their daughter and the girl depict a picture of the war that is both sharply optimistic and bitterly realistic. The obligatory happy ending is there, but only just so: to get to that ending, the father, the mother, the daughter, and the terrorist's daughter all must have their faith in humanity severely tested. In the end, it's a multidimensional portrait of the war and the civilians caught in it that Dissanayake conjures. We had never seen a movie like this before. Probably that explains why anti-racist movies didn't hold a special appeal for us then: we never thought of Saroja as an anti-racist movie, only as another children's movie we went out and saw. Anti-racist movies got to be in vogue only later.

Where Dissanayake succeeded in Saroja, he failed somewhat in Punchi Suranganavi, which features the same girl actress. His second film doesn't manipulate its audience, yet at one level it is more clichéd and less multifaceted. Saroja stood in the centre of a universe which felt, and was, authentic. In Punchi Suranganavi, on the other hand, the characters very nearly become puppets of the director and scriptwriter. The pampered, special needs middle class Sinhala boy, his mildly racist parents, his doctor's recommendation that he make friends with a Tamil girl, and their eventual transformation and catharsis after the 1983 riots: these are as wishfully fictional as the story in Saroja.But after you make such a comparison, you realise that the plot over here is much more mechanistic. Punchi Suranganavi reminds me of another family picture, made not long afterwards by Sumitra Peries:Yahaluwo, which has Vasanthi Chathurani as a music teacher in the same mould as Malini Fonseka as a Sinhala teacher in Dissanayake's film. Both were "anti-racist" in a way that Saroja was not, and both were clarion calls for national reconciliation in way that it was not.

But then racism wasn't Dissanayake's only preoccupation. The one thread linking all his movies is hostility to the other. If in Saroja and Punchi Suranganavi hostility is rooted in ethnicity, in Samanala Thatu and Siri Raja Siri it's rooted in class. I still remember the emotion with which I came away after seeing the latter film; for the first time a filmmaker had delved into the classism of our education system without the usual, typical caricatures. If the characters weren't quite flesh-and-blood – the villain, as always, is spoilt, pampered, and the son of a powerful politician (or businessman), hurls abuse at his chauffeur, and wants the village boy to act as his captive in a school production – they at least lacked the crudity of similar movies that either ignored or only haphazardly delved into class consciousness among children. Like Saroja before it, Siri Raja Siri broke fresh ground and didn't concede ground to an unconditionally happy ending: the village boy, the scholarship winner, does get to win over the rich bully, but he loses the chance to play the king; in the final sequence we see him playing the king back in the village, watched by his new classmates.

Hostility to the other in Sooriya Arana, by far his most successful work, is rooted in neither ethnicity nor class; it's rooted in a clash of two different civilisations. Malinda Seneviratne in his (largely negative) review pointed out a crude, superficial parallel between the veddha in the film and the hunter in Simon Nawagaththegama'sHunter trilogy. There are moments in Sooriya Arana which elevate the story to the level of a Nawagaththegama-esque meditation on coexistence – such as when the antagonist, played by Jackson Anthony, pours out his grief and fury on some hunters who've killed an elephant in the jungle – and I think the charm of the movie comes from how well these polar opposites – barbarism, exemplified by the hunter, and civilisation, exemplified by the Buddhist monk – intermingle with the friendship between the hunter's son and the monk's young disciple. With this Dissanayake walks on a tightrope, and although he doesn't strike a balance between these opposing tendencies, he manages to engross us in them and to balance out each other right till the end, when the hunter, the monk, their younger followers, and the entire village all come together.

By the time of Siri Raja Siri, both Dissanayake and Renuka Balasooriya had become symbols of a passing generation: the war had come and gone, and a generation acclimatised to a new popular culture, which had nothing of the complexity and the multifaceted appeal of what we saw, read, and listened to, had grown up. Tsunami therefore represents a detour for a couple who had veered from their usual storylines and directed Bindu, Siri Parakum, and that facile Rogers and Hammerstein hotchpotch, Sarigama. Tsunami returns to the anti-racist narrative which had been part and parcel of their universe, metaphorically if not literally; like Saroja, this one features two girls from two ethnicities, and like Punchi Suranganavi, the ethnic rift is supplemented by a class rift: Sinhala rich versus Tamil poor.

If they have come back to where they began, Dissanayake and Balasooriya have had to do so while accommodating a new generation whose perceptions of race and identity find more of an outlet in the enthusiasm of my friend about Tsunami and the outpourings of social media keyboard-tappers than in the responses of my generation to Saroja and Punchi Suranganavi. Between the one and the other, there is a bridge; whether Dissanayake and Balasooriya have passed it can only be seen once we go out to see what they've got to offer.