---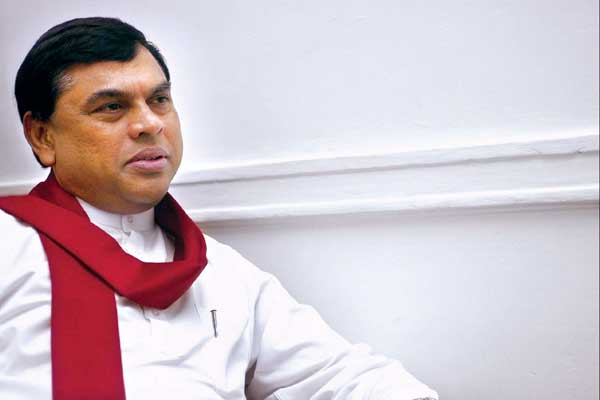 Basil Rajapaksa
By Kelum Bandara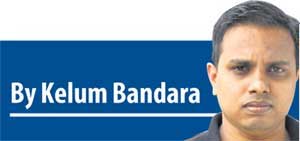 Q: What are you planning to do under Divineguma Bill?


A:

Divineguma is actually a movement. In the past, there were family based self-sufficient economies. They did paddy cultivation. Likewise, they cultivated other food crops such as chilli. With the onset of seasonal rain, they started cultivating them. Once the tanks were filled, they did paddy cultivation. They collected their harvests mainly for consumption. The harvest from other crops was sold for other needs. Also, they had backyard poultry. They had a few buffaloes and head of cattle. They used them for drawing their carts and to plough their fields. Also, they used such livestock for milk and making curd. Whenever there was a surplus of household products, it was released to the market. Besides, there were cottage industries such as weaving mats. The focus on developing such household economic units was mainly for domestic consumption but not for commercial purposes.

But, in today's society, this system alone is not sufficient to provide for a family income in many situations. Therefore, we have developed Divineguma activities with a commercial purpose. As such we need the Divineguma Bill. A public servant can grow a few chilli plants in his home yard. Also, he can keep a few hens. Periodically, we get information from the Department of Statistics on the monthly income needed for a household unit. There are many people who do not get a sustainable amount of income. They live below the poverty line. There are 1,500,000-1,800,000 people belonging to this category according to the latest statistics. We want to lift them out of poverty under Divineguma. Unless we economically empower them, they will be marginalized further and further. We have to empower them through community based activities and groupings. There are small groups. At village level, there are successful community based organizations. We will establish community based banks to provide financial services to such people.





Q:

There are allegations that the government seeks to centralize power through the Divineguma Bill. In fact the Supreme Court has been petitioned in this regard. What is your response?


A:

The Supreme Court has initially determined that they want the bill to be referred to the Provincial Councils. We did it. There were debates in the Provincial Councils before giving their approval. I want to stress by this Bill there is no intention to interfere in the activities of the Provincial Councils. We do not intend to disturb any of their activities. That's why, they approved the Bill. The Provincial Councils do not always endorse Bills sent to them which affect their activities in any manner. Earlier, there were instances where such Bills were turned down by some councils. However, the Provincial Councils or Pradeshiya Sabhas want to improve the quality of life of their people. As such they agreed to our initiative. If we eradicate poverty in a certain Provincial Council area, who will eventually benefit? There will be numerous economic benefits for them in terms of increased revenue.



Q: In case, the Supreme Court rules that the Northern Governor cannot endorse the bill, what will be your next step?


A:

When the Supreme Court last time gave its determination, we did not wait for a moment to refer the Bill to the Provincial Councils for approval. The ruling was communicated to Parliament on September 18. The following day, before President Mahinda Rajapaksa left for India, we did it. Regarding the next ruling, we will act with the same spirit. The Supreme Court will stipulate the procedure to follow in enacting it in conformity with the Constitution. We will act accordingly.





Q:

In case, there is a need to place the Bill before the people at a referendum?


A:

Yes, we will act according to the court ruling. There are several options; to pass it with a simple majority, to pass it with a two-third majority or to call for a referendum. Or else, we will have to amend the original Bill to avoid all these requirements. We will do the needful. We are even ready for a referendum.





Q:

There are allegations that the secrecy clause in the bill, if enacted, will bar the freedom of expression?


A:

That clause was not included by us. It was included by the Department of the Legal Draftsman. That clause was also in the Samurdhi Authority Act. I will explain why it was included. As you are well aware, some information related to the affairs of even private Bank cannot be divulged today. Such information is not even given to Parliament. Every department does it. The Department of Statistics gets information from individuals. But, their privacy is protected. When somebody applies for Samurdhi, he gives information to an official. Maybe, he is very poor and even does not have a bicycle. If this official reveals such personal details of that applicant to another, he (the applicant) will be embarrassed before the eyes of others. His children may sometimes be bullied by others. You also maintain secrecy as a journalist. When you get information, you do not divulge your sources. Then, it is important to maintain secrecy.
Today, Banks do not provide details about their depositors and defaulters. If those who default large sums of money are protected from being exposed, why can't we do the same for ordinary people.



Janasabha is the unit of devolution



Q:

Nowadays, there is a call from the alliance partners of the United People's Freedom Alliance (UPFA) to repeal the 13th Amendment. What is your opinion on the 13th Amendment?


A:

I stick to the Mahinda Chintana policy document. It outlines that a solution to the national question has to be found with consensus among all the parties through a parliamentary select committee. It says that the approval of the people will be sought at a referendum. What is better than that? Differences of opinion are a common phenomenon. It has been there all the time. We adhere to the stand that a solution has to be found within a unitary country. We all have taken oath as MPs to preserve it. Also, we reject the homeland concept. We are for a solution that politically empowers people at grass roots level. The Janasabha system is the unit of devolution. It is similar to old Gamsabha system. The political empowerment of people at grass roots level through Janasaba's on similar line with Panchayat System in India is an ideal solution. It will be successful when the new electoral system is implemented soon.
Korea became a developed country through such a system. They are going to do a model project in Sri Lanka. It is a new village concept.




Q:

Can you specifically mention how it will differ from the Provincial Council system?


A:

There will be different layers of governance under such a system, as in the Panchayat system. But, we have to be mindful of the financial cost in sustaining them.





Q:

What has the 13th Amendment got to do in this case?


A:

Now, we have amended the Constitution for the 18th time. We will now do so for the 19th time. Against the introduction of the 13th Amendment, a soldier from the south assaulted the late Indian Prime Minister Rajiv Gandhi. Yet, the LTTE leader Velupillai Prabhakaran killed him. Most of those who are now crying for the 13th Amendment opposed it at that time. Only the EPDP leader Douglas Devananda appeared for it right from the beginning. Also, I remember TNA MP Suresh Premachandran voted for it. All the others in the TNA were against it. Minister Devananda must be feeling happy today because the TNA has come to his stand, at the end of the day.






Divineguma will bring people in North close to Govt.





Q:

Despite the infrastructure development projects, the ruling UPFA could not get bulk of the votes in the Tamil areas at previous elections?


A:

In your view, what is the reason for that? Can development alone win over Tamils? We have to do a proper evaluation in this case. Some parties appealed to the emotional sentiments of people in the run up to the Eastern Provincial Council election. They made political capital out of it. They drove home the message that there is something more than development needs. Only, the UPFA campaigned on a common platform casting aside ethnic differences. We polled a large number of votes from all the communities. In the Batticaloa district, former Chief Minister Sivanesathurai Chandrakanthan alias Pilleyan received a sizeable number of Tamil votes and came first in the list. He did not campaign on the slogan of a Tamil chief minister.
I think the government will be able to reach out to the people in the North and the East through the Divineguma project. The Samurdhi movement did not function properly in those areas at that time. Though there was infrastructure development, there was no mechanism to reach out to ordinary people at grass roots level. With the passage of time, things will be different.






2013 Budget made during trying time





Q:

Last year, the government focused much on infrastructure development. How will it be this time?


A:

Actually, I have no idea about the budget. In fact, we only know the allocations made for each Ministry. For my Ministry, the allocation has been curtailed from Rs.107 billion to Rs.88 billion.





Q:

Are you concerned about it?


A:

Not that I am not but allocations for Ministries such as education have been increased. I also believe that the education sector needs more investments. However, this budget was prepared under difficult conditions. Not only Sri Lanka, but also other countries are faced with such challenges. There was an impact from the drought. Also, we had difficulties due to the inability to import fuel from Iran. The United States struck Iran with something like a Sandy storm. Actually, it is countries like Sri Lanka that feel the pinch. The fuel bill was nearly doubled since Sri Lanka had to import refined fuel from alterative markets. President Mahinda Rajapaksa initiated a dialogue with the US authorities to get concessions. They agreed to allow us to import ten shipments. But, this is impossible today due to strict action taken by the European Union against Iran. We are unable to open letters of credit due to restrictions by the European Union.
There was also a crisis in electricity generation. All these crises had rippling effects on the economy.



Q:

There were so many concessions announced in the budget last time to attract foreign investment. Are you happy with the amount of investments you attracted?


A:

Last time, we targeted US $ 1 billion. This time we are targeting US $ 2 billion .We believe it could be achieved.




Q: What are the major projects in the pipeline for the development of tourism?


A:

We are doing a lot of work in this sector. We have to look to emerging markets like China and India for the promotion of tourism instead of focusing on traditional markets. If we relied only on England for our tea trade, what would have happened now? We are doing a lot of promotional activities in Japan. The adverse media propaganda triggered by the opposition has also affected tourism.



Q: Will there be tourist projects targeting some islands off the North?


A:

We intend developing the Delft Island as a place of tourist attraction, but not as a tourist zone. There are ponies in that island. We have developed the network of tanks for tourism. There is a lot of history related to the Dutch period in that area.




Impeachment



Q:

Will the impeachment motion against the Chief Justice lead to a crisis between the executive and the judiciary?


A:

This is an initiative by 117 MPs. When magistrates do something wrong, the Judicial Services Commission (JDC) is there to deal with them. If a public servant acts in contravention of rules and regulations, the Public Service Commission can deal with him. There is a Labour Tribunal to deal with private sector employees. For Supreme Court judges and Chief Justice, there is a criteria outlined in the Constitution. This is a parliamentary process. These 117 MPs have signed the impeachment motion. Charges mentioned against the Chief Justice can be examined. This opportunity can be used to prove one's innocence.