---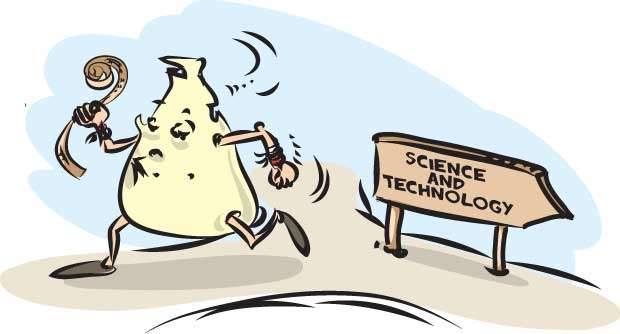 Saturday November 10 is the United Nations World Science Day for Peace and Development and the UN in a statement says the organization of a focused event related to the commitment to science and society was one of the positive outcomes of the 1999 Budapest World Conference on Science. It was considered an opportunity to reaffirm each year the commitment to attaining the goals proclaimed in the Declaration on Science and the Use of Scientific Knowledge and to follow up the recommendations of the Science Agenda: Framework for Action.
According to the UN, since its proclamation by UNESCO in 2001, World Science Day for Peace and Development has generated many concrete projects, programmes and funding for science around the world. The Day has also helped foster cooperation among scientists living in regions marred by conflict, one example being the UNESCO-supported creation of the Israeli-Palestinian Science Organization (IPSO).
The UN says the rationale of celebrating a World Science Day for Peace and Development has its roots in the importance of the role of science and scientists for sustainable societies and in the need to inform and involve citizens in science. In this sense, the occasion will offer an opportunity to show the people the relevance of science in their lives and to engage them in discussions. Such a venture will also bring a wider perspective to the global search for peace and development.
The first World Science Day for Peace and Development was celebrated worldwide on November 10, 2002 under UNESCO auspices. The celebration involved many partners, such as governmental, intergovernmental and non-governmental organizations, UNESCO National Commissions, scientific and research institutions, professional associations, the media, science teachers and schools.
According to the Technology Times website, this year's World Science Day theme is, "Science a Human Right" to acknowledge the contribution of science and scientists toward development of society. The theme highlights the relation between science and society. It aims to create communal awareness of how science contributes to sustainable societies, international solidarity, international collaboration in science for the benefit of society and raising support to encounter challenges that science faces today, the website says. It is a good starting point for the scientists to better understand human rights and it brings focus to be familiar with the right of everyone to enjoy the benefits of scientific progress including the rights to health, food, a clean environment, and as the universal assertion of Human Rights.
Noting that children as young as two or three are naturally curious and see possibilities in even the simplest devices, we can create engaging science activities using everyday materials like cups, pieces of paper, straws and even vegetables and fruits. While not all children have to become scientists, we have to make sure that all children get on an equal footing early on. Basic science literacy with which we make sense of the world around us should not be a privilege — it should be a human right.
In a statement, UNESCO says that by linking science more closely with society, World Science Day for Peace and Development aims to ensure that citizens are kept informed of developments in science. It also underscores the role scientists play in broadening our understanding of the remarkable, fragile planet we call home and in making our societies more sustainable.
UNESCO Director General Audrey Azoulay says this right is enshrined in the Universal Declaration of Human Rights, which celebrates its 70th anniversary this year, but it is only when we use this right to join and support scientific endeavours that we can transition to stronger science and reinforce scientific culture in our societies. UNESCO also calls on governments, businesses, civil society and scientists to fully embrace the values of responsible and ethical science, by implementing the 2017 UNESCO Recommendation on Science and Scientific Researchers. "Together, we should strive for greater access to science education - particularly for girls and support Open Science and innovative ways for advancing research," he said.
In Sri Lanka, it is sad that we rarely find young people who are passionate about Science, its creative, innovative, imaginative and enterprising dimensions. The government, whoever is in office now, needs to do much more to promote among schoolchildren a desire to be innovative and creative so that they could promote peace and sustainable development.