---
The media–the print media to be precise–has been in the limelight recently after the PM of the country made allegations that it was partial to some political factions. He went to the extent of pointing a finger publicly at a particular newspaper that he claimed was anti-Tamil and anti-Muslim.
Another newspaper that dealt with commerce and finance also came under fire pushing their editors into a tight corner. The PM reminded that media personnel had no issues with the previous regime that robbed the nation and that they [media men] dined and wined with them; the inference was quite clear. He even threatened to reveal the names of those he would 'summon in the near future'.
It was a rare gauntlet thrown at the front door of the media.
The PM's inferences and direct charges that sections of the press politically supported those who were not well wishers of the government raised a hornets' nest of hot debates and caustic discussions not only in media bastions but also among the people. They revolved around the question 'what is the status of a free press?'

Free media
"Shelley, what is really meant by a free media?" Joy, the better half of Shelton Perera the proprietor of the Wallside Restaurant and Bar sipping her first cuppa for the day asked her husband who was engrossed in some business accounts.
"Ahh, well," said Shelton, "some brainy types have described it as a right to publish without government interference but that it is subject to laws of libel and obscenity. Mutinous stuff has no place in media freedom either. Some democracies have included media freedom as part of their constitution. But, full media freedom is a myth because it is relative to a number of things that governments are interested in and obliged to protect and hide for political reasons. They use another excuse; 'national security' the nature or relevance of which is not made known. My thinking is that the press should have the freedom in informing the public of what's really happening in the country and elsewhere in the world. This means it should provide news and not be a convenient medium for rotten egg throwing stunts at the government in the guise of stuff presented by people to promote their political strategies and ridicule and castigate those in power. Primarily, the media are news providers; that's why newspapers are called newspapers and radio and TV run 'News' programmes.

Opinions are cheap
"But Shelley, don't some papers carry opinions of people portrayed as experts of sorts and assumed to be in the know?"
"They do, but opinions are a dime a dozen; you, me, taxi drivers, boutique keepers and Anulawathie our housemaid are free to make them. But what good do they do? Opinions especially on political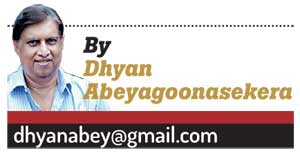 matters published in newspapers produce different results. But most sound like irritating foghorns people tolerate through gritted teeth. What matters finally is the people's collective opinion and that is expressed tellingly only at elections–especially general elections." "I see," murmured Joy, "but does the media have the freedom to tell people the truth and nothing but the truth?"
"Bull's eye!" exclaimed the bar owner. "Although in theory they are expected to reveal truths; show up government blunders, extravagances and aim slaps at corruption and autocratic behaviour, it does not happen. I am not saying that the media doesn't have freedom to tell the truth but it is under the supervision of media owners. It is also used by anti-government forces to promote twisted truths, outright lies and things to misdirect the public. The whole idea is to discredit the government. The media is also used to wash dirty linen to embarrass people in power. Such anti-government strikes cannot be implemented without the support of the media hierarchy. Perhaps the PM came across such a situation with regard to the editors he accused and decided to haul them over the coals.
The fact is there are no perfect governments; imperfect ones in the great majority–attractive grub for the media–politically aided and abetted or not, go hammer and tongs at the government that can only turn to overtures to shut media lip. It may well begin with a warning gingerly made on the phone to a newspaper editor, radio or TV boss. If the lay-off cautioning is not heard, it can lead to other methods of pressure 'to go this way; not that way'."
"Sounds mild when thinking of the quick-fixes the last regime employed to discipline free media proponents who were vanned away, made to disappear or just gunned down." Joy had not forgotten the time a rougue government was bent on muzzling the media.

Deviant news mongers
"Hooot! What was all that about?" Ooty an owl asked his pal and working partner, Tommo a pussycat. The two vermin controllers employed at Wallside were lounging in the Perera sitting room doing nothing; it was their day off.
"That was connected to an observation about our governors' PM made recently about a misbehaving media. He also made charges against the top guns of two news dos. It was also about one newspaper carrying an article that called for the sacking of a minister and replacing him with another; so I believe,"
meeowwed pussy.
"Thuhooot. But that's bloody nonsense. The present government was voted to run the country by our governors. And that government rightly or wrongly, calling itself a Yahapalaka government is having a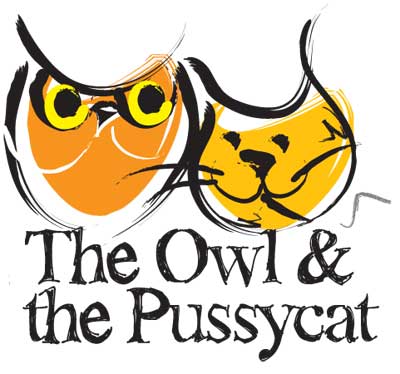 go at good governance. If there is reason to make re-arrangement in governance, it's up to them. Governments can't run the country according to the fancies of every Banda, Trevor, Ahmed and Pillai. Hell, even in cricket, decisions in the field are made by the captain who leads the team. He cannot be told what to do by beer guzzling characters getting high in the pavilion."
"But wasn't our bossa's barrage also an opinion?" grinned pussy.
"Nah, nah," hooted the wise-looking bird. "It was an analysis to think about."

Santhosams and PM's stroke play
"Meeoowwokay (OK), if you say so. But, what's so special to think about, Oots?" It was a friendly challenge.
"Are you that dense? The media taking political sides and also bribes is old hat. From Turkey, through the Middle East, the EU up to Hawaii, it's current practice too The acceptance of cakes, invitations to cocktails, dinners, informal meetings with heads of government , overseas jaunts, assistance to reach objectives and smoothly slipped cash gifts, all amount to bribes. Our media governors are guilty as well; they are not haloed saints either. There's good reason to believe that at times they are coaxed to overlook their chief obligation; 'report the truth; let the people decide'".
"The PM's confidence in the allegations he made against the two news paper editors in public
was obvious."
"Thuhootohsure (Oh sure!) That governor has stuff upstairs and also grit. No-one can ignore his style of staying on top of the elephant kraal for decades and corralling the wayward satakayas and slapping charges on them. He also has a penchant for political poker and holding aces."
"Purshsh, so…..ooo?"
"He was bloody bold in his finger-pointing. That means he has tell-tale stuff to trump media people who were in sataka pockets then and still are. So, in the final reckoning in this whole business, they have no choice but play ball with the PM…"
"Ho-ho-hoooo" guffawed pussy. "That means like it or not they'll have to abandon the Satakayas and be part of Yaha governance!"
"Whoooom, whoooom! If the PM is holding a key to a cupboard full of their skeletons, what else can they do to stick around in the
media business?"
"Sad story isn't it?" purred pussy