---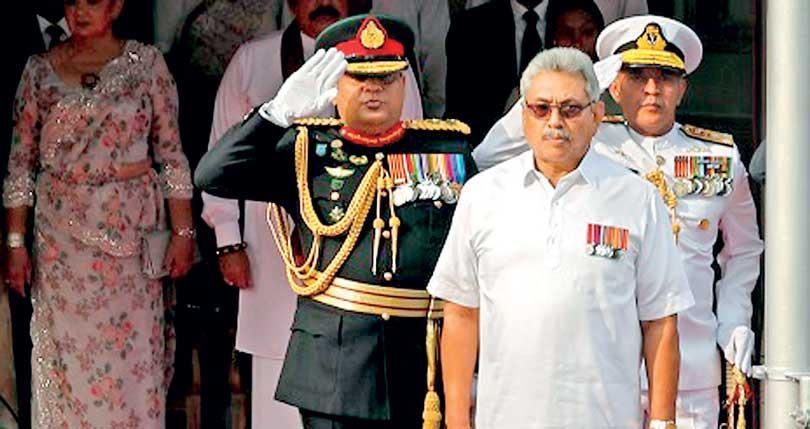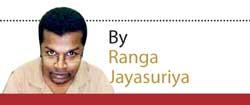 Last week President Gotabaya Rajapaksa established "a Presidential Task Force to build a Secure Country, Disciplined, Virtuous and Lawful Society." The title might sound grimly comical, right off the '1984' or the local comedy, 'Puswedilla'. But the trigger was well known: a shooting in Moratuwa blamed on an underworld rivalry. The incident received wide media coverage, and was an embarrassment to the government and especially the president who had been elected on a promise to uphold the law and order. The mandate of the task force as stipulated in the gazette notification was overly verbose.

That may be because its drafters indulged in a cut and paste job from the President's election manifesto. The broad brush designation of "illegal and anti-social activities" also left a too broader purview and in theory too much arbitrary power in interpreting what they are. Iran hangs gay people being 'anti-social', Pakistan hounds Ahamedias, Singapore in it's early decades of authoritarianism cracked down on long hair, Korea's military rulers herded the underclass to detention centres. Our own Mangala Samaraweera in his not-so-liberal days as the media minister of Chandrika Kumaratunga government wanted to legislate against short skirts. A degree of clarity would have been helpful.

However, by all practical implications, the mandate of the task force is to lead the battle against the organised crimes, drug trafficking, extortion and other underworld activities organised and directed from state prisons.
Organised crime in Sri Lanka is a law and order problem that should be tackled by the criminal justice system. It is not a military problem. Temptation to use military solutions or for that matter extra-judicial ones should be resisted. Whereas the presidential task force solely comprising of security officials risks undermining and delegitimising the local criminal justice system. By all appearances, it could subordinate independent civilian-led institutions. If the Defence Secretary and three service commanders can adjudicate justice, you don't need courts. President Rajapaksa's tendency to rely on retired and serving military officials as fixers of real and imaginary problems has already opened the floodgates of militarisation. This could well be the beginning of militarisation of the criminal justice process. The political history of our neighbours reveals how this misplaced strategy created deeply dysfunctional states. Pakistan's current plight can be traced back to the 50s when the civilian bureaucracy began to play the second fiddle to the military.

The cure is not just worse than the disease. It has little healing properties.

Organised crime in this country is interwoven with drug trafficking. It cannot be addressed without tackling the demand side of the problem: a concerted rehabilitation programme for around 50,000 drug addicts in the society. Generally, the Courts do not send drug addicts to rehabilitation, instead they are issued with a fine and released back to the society. Sri Lanka should institute a mandatory court directed rehabilitation programme for heroin addicts. Until the demand is curbed, drugs remain a lucrative trade. Criminals are rationale. They indulge in it.
Another lacuna is the ease with which repeated offenders of serious crimes obtain bail. The shooting in Moratuwa was blamed on underworld criminals who were recently released on bail after being arrested on a murder charge. Sri Lanka should legislate laws that preclude those charged with organised crime from obtaining bail.
Prisons themselves are a problem. There the president is right to call it bluff to the prison authorities, many of whom are part of an unscrupulous nexus. Prison reforms should not be just about the new maximum security prisons to lock up dangerous criminals, but also to revamp the prison department. There though, the military officials who retire after 20 years of service could be recruited to the prison department after a training. That could help break a pernicious jail guard-underworld nexus.
Organised crime in Sri Lanka is a law and order problem that should be tackled by the criminal justice system. It is not a military problem. Temptation to use military solutions or for that matter extra-judicial ones should be resisted

Prisons are also overcrowded. Out of the total of 24,852 convicted prisoners in 2018, more than half (12,803) were charged with minor drug offenses. The vast majority of them are drug addicts convicted of having in possession in small amounts for personal consumption. They should be in rehabilitation centres and not in prisons sharing the cell with hardcore criminals. Why prisons are the bastions of drug smuggling is because half of the prison population are drug addicts.

Then there is another sizeable segment doing time for minor offenses and failing to pay minor fines. The president himself has proposed community service for minor offenders, instead of prison time. That is a worthwhile proposition to be pursued.

However, all the above requires, first and foremost, reforms in the criminal justice system. Instead the presidential taskforce threatens to undermine it and militarise the law and order apparatus. That defeats the purpose.

Follow @RangaJayasuriya on Twitter