---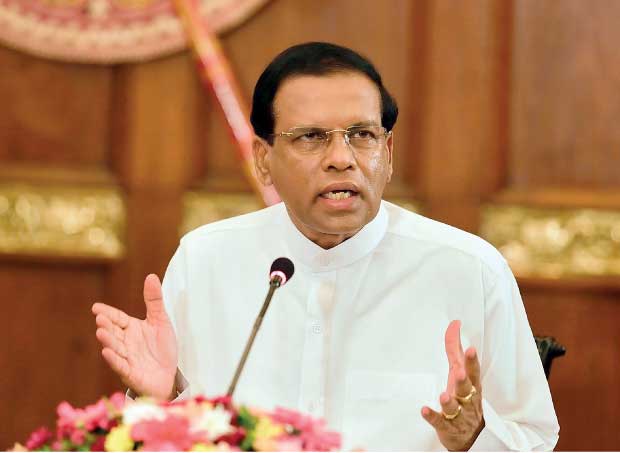 "When good people in any country cease their vigilance and struggle, then evil men prevail."
~Pearl S. Buck
The biggest issue before us isn't that we aren't listening. But that we are hearing what we don't want to hear. The people tend to pay more attention to the President and Prime Minister. They represent the respective partners of the coalition. President Maithripala Sirisena is the de jure Leader of the Sri Lanka Freedom Party (SLFP). The question is whether or not he has the confidence of all the SLFP parliamentarians. On the other hand, Prime Minister Ranil Wickremasinghe seems to be the undisputed Leader of the United National Party (UNP). But the majority of those who voted for Maithripala at the Presidential Elections and the UNP at the General Elections are palpitating with a tremendous amount of disgust and disappointment today for valid reasons. They can't be disregarded, for the expectations raised at the Hustings were sharper and more cutting in the context of the alleged corruption and nepotism related to the former first family and their kith and kin.
Knowing very well that he possesses a remarkable ability in articulation of profound political themes in simple vernacular, Sirisena fails miserably in putting that ability into practice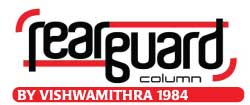 The disappointment is even blunter as the very platform that was made to be understood by the voter at both elections was 'eradication of corruption and nepotism'. Each time one of these leaders, President or Prime Minister, goes on stage and delivers an oration, whether political or not, the audience had been waiting to hear something else, something more positive, especially relating to the findings of the numerous investigations and their likely consequences. Yet the audience returned home without hearing anything positive. That is a letdown. Lack of aggression on the part of the Prime Minister is understandable. He could be quite belligerent in parliament; at times he is quite an engaging public speaker although he is way behind the UNP's brilliant public speakers in the likes of Dudley Senanayake, R Premadasa, Lalith Athulathmudali and Gamini Dissanayake. Yet Wickremasinghe's lack of aggressive prosecution of the Rajapaksa's miscarriage of political and financial justice is looming large.
Maithripala Sirisena's approach should be viewed through a different prism. He is an accomplished speaker, whether in parliament (when he was in parliament), at a public rally or addressing the media personnel. His problem is one of strategic genre. Knowing very well that he possesses a remarkable ability in articulation of profound political themes in simple vernacular, Sirisena fails miserably in putting that ability into practice, if not for the good of the country and the coalition that he leads, at least for the sake of his own political survival and continuation at the helm of the current government. Whether you are the President or Prime Minister or a member of the Cabinet, the one brutal reality in politics glares at him: you have to blow your own trumpet because no one else is going to do it for you. And you must not shy away from that prime rule in politics. 'Blowing your own trumpet' shouldn't be taken literally. One can blow one's own trumpet by engaging a professional outfit consisting of media professionals. In the absence of such an exercise, a politician at the level of President would look amateurish and unambitious. Ambition, if steered well and with ruthlessness, can make an unsustainable politician travel a long way. But ambition, if unclothed and without constraints, could lead to disastrous consequences. It's so for the subject and more so for his or her surroundings, family and friends.
Sirisena can't assume power on a 'partnership' platform and surround himself with 'yes' men and expects to traverse on stormy seas
Ambition aside, it's elementary political physics that the gravity of all criticisms and innuendos is towards the foot of the Head of State, in our case both President and Prime Minister.
President Sirisena and Premier Wickremasinghe can't run away from that reality. In today's context, the country's main complaints are multilayered and two prime categories are 1) unaggressive pursuit of corruption-dealers of the Rajapaksa regime 2) Inaction on such dealers in their own government. If Maithri and Ranil are of the opinion their focus should be on other issues such as rising cost of living and almost-daily demonstrations and strikes quite successfully launched by various anti-government forces, then their opinion is sadly misplaced. In fact their opinion is then detrimental to the execution of the program that they introduced to the country on the election platform.
Time isn't on their side. Agitations and demonstrations aren't only organized by the so-called Joint Opposition, they are also being initiated by those who voted for this government. Such protests and street parades regarding issues that matter to daily lives of the masses seem to be well-organized and are influencing a segment of population that is most vital. These attempts are drawing the sympathy of young men and women pursuing higher ideals.
Whatever the protests, they have since of late become an order of the day. Protests held, especially within Colombo suburbs, are a byproduct of the frustration the people. These are the voices against rampant corruption. This is an extension of the public opinion that is building up directly as a result of the lack of action being taken by the current rulers against the Rajapaksas who were alleged to have been enmeshed in a tangle of illicit money-making and naked nepotism during their own regime and b) some Ministers in the current government who are alleged to be betrothed in corruption themselves.
President Sirisena is constantly engaged in capturing the moment in politics. Instead he needs to pay greater attention to building a whole new scope of strategically planned dynamism in politics. Mere existence from moment to moment as a philosophical paradigm is utterly dreary and unexciting. And in the event in which the moment isn't captured, it could be disastrous and tragic. The President would be judicious to shed that mode of navigation. Leaving behind a repetition of capturing the moment, which has been a lifelong habit that may have served him well in the past, is neither valid nor possible today. The sands of time will sweep him off and dash him on ground before he realizes it. His approach to the SAITM issue, being embroiled in the internecine politicking in the SLFP, his utterances regarding changing social phenomena such as young girls jumping on stage of a world-renowned entertainers are, but a few such moments that he managed to arrest and lost in the long run.
If Maithri and Ranil are of the opinion their focus should be on other issues like rising cost of living and almost-daily demonstrations then their opinion is sadly misplaced
The failure to distinguish between strategy and tactics is an acute deficiency in a politician. Maithripala Sirisena took a grave and patriotic decision when he left the corruption-ridden Rajapaksas and contested the last Presidential Elections. The country, more than he, was rewarded with for such a momentous decision. But that's history now. The people have already forgotten about it. A more difficult road is before him and to his constant dismay, he discovered that running a coalition government between Ceylon's traditional arch-rivals, the UNP and the SLFP, isn't as smooth as ascending to power. One must be extraordinarily skilled to undertake such a task. Sirisena can't assume power on a 'partnership' platform and surround himself with 'yes' men and expects to traverse on stormy seas. Of course, he's the presiding head of the Cabinet of Ministers who are de facto and de jure executives of government policies. In the wake of the passage of the 19th Amendment, in clumsily arranged state machinery, conflict of interest, domestic political rivalries, facilitating Ministerial portfolios for candidates who were defeated at the elections, the credibility of President Sirisena suffered an irreversible twist. One consequence of this process was the expansion of the Cabinet to an unmanageable number of forty eight (48). One may argue that in the context of a coalition government, one has to choose between pacifying those who demand lucrative Cabinet positions and risking a damaging political dynamism when those whose demands aren't met choose to defect. But that's an insubstantial argument in that the sheer weight of the Cabinet is more than capable of causing a stagnation in the state machinery under the very weight of such a massive Cabinet!
In the case of the Prime Minister, it's totally a different phenomenon that is at play. Unlike Maithri, Ranil seems to have total control of his party. But he too failed to take some timely action when such action was called for. One conspicuous issue is the Central Bank bond scam. As soon as the details of this horrendous scam surfaced, Ranil, should have asked for the resignations of the then Governor and all other politicos, even if they were remotely connected with the scam. By not doing so he allowed a wound to fester beyond cure. Now both, Maithripala Sirisena and Ranil Wickremesinghe are bogged down in a perpetual damage control and crisis management mode. That's not the way to steer the ship of State. The masses are watching and hearing and they are more eager to hear what the leaders are not saying!
The writer can be contacted at vishwamithra1984@gmail.com