---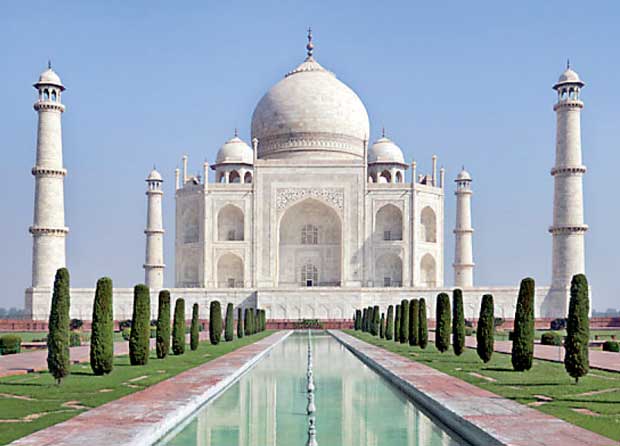 Prime Minister Narendra Modi who enjoyed a sunny season with western media for three years appears to have hit a snag during the past few months. The Western media have once again started reminding the world about Modi's far right-wing Hindutva background in the wake of the recent controversy over Taj Mahal. A few weeks after removing Taj Mahal, a global icon of love, from the official tourist brochure of Uttar Pradesh now controlled by the BJP, came a statement by BJP assembly member Sangeet Som that this monument built by "traitors" is a "blot on Indian culture."

Three years ago Narendra Modi changed his fortunes with the West with a display of a metamorphosis in political ideology. The United States and Britain which banned Modi's entry to their respective countries for more than a decade over the 2002 Gujarat riots, welcomed him on his election as Indian Prime Minister in 2014, in a move dubbed by the Western media as 'hypocritical'. Surely the Prime Minister of India was not somebody that the USA and Britain could ignore any longer given the strong trade ties they have with the South-Asian giant and its huge and vibrant Indian diaspora communities.

Making things easy for his new found allies and also for Modi, his media machine started promoting the new prime minister, a former cadre of the ultra-right-wing Rashtriya Swayamsevak Sangh (RSS) and a global icon of Hindutva, as a pan India "unity" man. Upon his election Indian media splashed photos of a cheerful PM hobnobbing with Muslim clerics and his regular statements on Muslims being very much part of the Indian political fabric.

The success of Prime Minister Modi's media campaign was such that at this year's March assembly polls in Uttar Pradesh where Muslims form 20% of the population, the BJP made a stunning comeback winning 312 out of the 403 seats without fielding a single Muslim candidate. This Muslim faith in Modi saw a drastic drop in the community's representation in the assembly plummeting it from 17.1% in 2012 to a paltry 5.9%. Therefore the Muslims no doubt were very much perturbed when Modi, post polls, moved to appoint controversial Hindu priest Yogi Adityanath, who was known for his strong anti-Muslim stance, as the Chief Minister of Uttar Pradesh.

While the Congress party, which is the main Opposition accused the Prime Minister of reinforcing Hindutva ideology with his choice of chief minister, the move was seen as a BJP ploy to unite Uttar Pradesh Hindus, who are divided over caste, under one banner with a person who is acceptable to all Hindus. With Hindus accounting to 80% of the country's population Modi is well aware that a strong Hindu support base alone is enough for him to ensure his re-election in 2019.

However ever since the appointment of Yogi Adityanath, India started making headlines overseas for all the wrong reasons and local Muslims felt hounded and harassed. On top of that came Sangeeth Som's verbal attack on Taj Mahal, the global monument of love and India's pride, spurring several events. Following Som's declaration, the Muslim clerics in Uttar Pradesh started questioning the BJP leadership whether it would stop tourists from visiting the monument which generates in income of more than 200 million Indian rupees for the Uttar Pradesh government. Surely it can ill-afford to lose this revenue and other means of income created by more than six million tourists who visit the marble mausoleum annually.

Amid this war of words came an attack on a young Swiss couple visiting the site injuring them both with the boy suffering a fractured skull. The attack prompted a visit by the chief minister to Taj Mahal, posing for photos with foreign tourists who were around at the time of his arrival and in an apparent damage-control move, declaring that the Taj Mahal was built by 'labourers'. After all with just three weeks for the State's civic elections which has the Aam Admi Party (AAP) too running for the first time, the BJP has no choice but to play it safe. Besides, there's an image to be maintained in the eyes of the international community.

On Tuesday this week, the Narendra Modi government organized a "Run to Unity" to coincide with the 142nd birth anniversary of Indian nationalist Sardar Vallabhbhai Patel with Modi himself flagging off the run.

However according to the international community Modi has a long way to go before convincing the world that he was not merely lip servicing slogans and flagging off runs when he meant unity.