---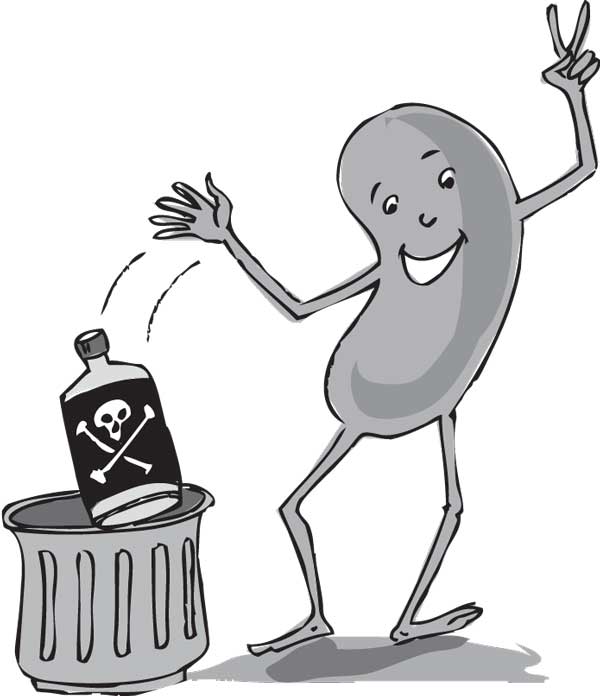 The national government is giving top priority to the challenge of tackling the kidney disease epidemic and one of its main causes -- the excessive use of imported agro-chemicals for the cultivation of paddy and other crops. It is in such a scenario that Sri Lanka on Thursday joined the international community in marking World Kidney Day. The mission of this event is to raise awareness of the importance of our kidneys to our overall health and to reduce the frequency and impact of kidney disease and its associated health problems worldwide.

The theme for this year is 'Kidney Disease and Children. Act early to prevent it.' It is vitally important for Sri Lanka because tens of thousands of farmers have died or been paralyzed by the kidney epidemic mainly due to the pollution of ground water supplies in our rice bowl areas such as the North Central Province.
Organizers say it is important to make the people aware of kidney diseases which affect millions of people worldwide, including many children who may be at risk of kidney disease at an early age. It is therefore crucial to encourage and facilitate education, early detection and a healthy life style in children, starting at birth and continuing through to old age. The aim is to combat the increase of preventable kidney damage including acute kidney injury and chronic kidney disease and to treat children with inborn and acquired disorders of the kidney.

President Maithripala Sirisena, who hails from a farmer family in Polonnaruwa has since his election on January 8 last year given powerful leadership to the battle against the kidney epidemic and the use of toxic chemical fertilizers, weedicides or pesticides. Addressing a ceremony held at the Maithripala Senanayake National School on Thursday to mark World Kidney Day, the President pledged he would go beyond words or promises and implement a sustainable national programme to save people from the kidney epidemic.

The President said that according to reports by research specialists the main reason for the farming communities to be the victims of the kidney disease was the use of agricultural chemicals. As part of the solution to the crisis the government has taken steps to introduce organic fertilizer. Even though there was much criticism and many protests against the switch to organic fertilizer, the President requested the farmer community to co-operate in making Sri Lanka a 'wasa wisa nathi' country so that not only the farming community but all the people of Sri Lanka and generations to come could lead a healthier and thereby wealthier life.

A major first step in this three-year mission was an exhibition and sale of 'wasa wisa nathi' food items and organic fertilizer. The three-day event held at the BMICH on March 6, 7 and 8 had some 350 stalls and was attended by hundreds of thousands of people. State agriculture officials told a TV interview on Thursday the BMICH event was a huge success and the government hopes to get the active co-operation of all parties, civic action groups and religious leaders in the mission to give the people food that was not poisoned or polluted while saving Mother Earth and our ground water resources from further pollution by agro-chemicals. Farmer community leaders have said that they also are aware of the dangers and the damage caused by the use of imported agro-chemicals but they were not able to make or did not have access to sales points where sufficient stocks of organic fertilizer were available.

The President said the Western developed countries and their specialists had advised Sri Lanka to use agro-chemicals on the basis that it would bring about a green revolution. But most of those countries were now not using agro-chemicals and Sri Lanka must now listen to its own agriculture specialists who believe that we must go back to the use of organic fertilizer as we had done for thousands of years before transnational chemical corporations loaded their toxic chemicals on us.
Our Mother Earth has faithfully given us food, fresh water and other resources for thousands of years. Driven by selfishness or short-sightedness and the greed for more we have polluted this Mother Earth and even the food it gives us. This insanity must stop now.