---
Elephant calf injured by a 'Hakka Patas' explosive
'Hakka Patas' or an improvised small explosive device which contains black gun powder, lead and iron made to a ball of a fire cracker shape is used illegally to keep the wild animals away from crops and to kill small animals. But often swallowed by elephants with very harmful results.
'Hakka patas' is strategically inserted in a cucumber or a pumpkin which are delicacies of wild animals. The actual consequence is a destroyed mouth cavity and painful extended death which takes up to two weeks as the animal becomes emaciated from inability to chew and swallow food. Similarly, there is another improvised weapon known as trap gun used by the local farmers to hunt and kill animals which poses a very big threat to the safety -- not only to the animal population but also to the users themselves. Among wild animals, two to three elephants every year die from these practices. The dangers of these deadly weapons needs to be addressed through amendments to the Fire Arms Ordinance.
"Among the basic human necessities within the context of this circumstance is, the vital need for safety of children due to the threat posed by these handmade explosives in rural farming community"

It is certainly pathetic and heart-rending to hear the recent death of a 10-year-old boy who attempted to bite a 'Hakka Patas' in the Hambegamuwa area. Among the basic human necessities within the context of this circumstance is, the vital need for safety of children due to the threat posed by these handmade explosives in rural farming community. On a relevant note, in the conflict affected areas in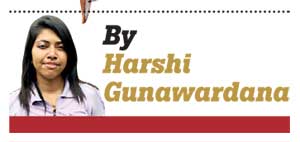 the North and East, Mine Risk Education (MRE) was given as an integral part of a long-term humanitarian de-mining mission. MRE is defined "activities which seek to reduce the risk of injury from mines/ERW by raising awareness of men, women and children in accordance with their different vulnerabilities, roles and needs and promoting behavioural change." The MRE project was intended to reduce the risk-taking behaviour of communities, increase their capacity to identify and manage threats, raise awareness of the dangers of landmines and explosive remnants of war (ERW). Clean up of wartime debris would be likely to continue for years. However, children and adults could practise safe behaviour if educated on Landmines and Unexploded Ordnance (UXO) risks and how to react when encounter these ERW at home, in the garden or schoolyard, or even on the road.
Sri Lanka is a host to specially trained and certified professional MRE staff that have been working after the end of the war since 2009. MRE is a cooperative effort between the National Mine Action Centre (NMAC) and its implementing partner UNICEF, international and national de-mining agencies along with the support of the Education Ministry. MRE is conducted according to the national standards developed by UNICEF and Geneva International Centre for Humanitarian de-mining (GICHD), and standard operating procedures followed by an accreditation mechanism. As a result, MRE content is included in the school curriculum for primary and secondary education. At the community level, teachers and volunteers were trained as community-based MRE educators, enhancing the level of MRE information gathered and shared within the community. The MRE sessions are tailored for local relevance and the method of teaching is unregulated. MRE educators used drama and group discussions to target communities. In an effort to spread risk awareness, MRE educators distributed a variety of materials with MRE slogans and messages, including booklets, posters, T-shirts, stickers, exercise books, CDs and umbrellas.
Trap gun

MRE gradually led to behavioural changes. For instance, the number of people and children capable of recognizing landmines and UXO increased. De-miners used location data provided by civilians to determine where landmines were emplaced. Community members encountered a suspicious object notified the Police or Army to remove the objects. Risk behaviours, such as trying to touch or dismantling a mine decreased, minimizing the number of accidents over the past few years. Having attended an MRE session in their village, children in the North and the East recognized their responsibility to report any alien objects to their parents or school teachers. According to Landmine Monitors, over 22,100 people have been killed or injured by landmines or explosive remnants of war over time in the country. The mine incidents has fallen sharply from 11 at the end of year 2014 to 2 at present. Also risk education encourages children to avoid touching, biting or playing with suspicious items, be very cautious when walking, and report IED sightings to parents or teachers.
Sri Lanka became the 163rd country to agree to the Ottawa Treaty, a UN anti-personnel mine ban convention. By joining the convention, Sri Lanka has agreed to destroy all stockpiled anti-personnel mines it owns and/or controls under its jurisdiction within four years. The country has also announced that it started consultations in order to join Protocol V of the Convention on Conventional Weapons. Accordingly, a legislation should be developed for the banning of improvised explosive devices such as "hakka patas" and trap-guns. In the meantime, risk educators should encourage local populations to avoid using explosives to kill endangered animals as they must be saved from extinction. As these insidious weapons continue ravaging dozens of children and animals, risk education efforts are critical to reducing their devastating impact. The possible alternatives to keep the animals away from crops, should be introduced to farmers with restricted education levels and information accessibility. Sustaining public and school-based risk education campaigns is essential to reinforce awareness of IED threats and avoid unfortunate accidents in the future.
The author Harshi Gunawardana is a PhD Student at the Faculty of Management Studies and Commerce, University of Sri Jayewardenepura. She is a Mine Risk Education (MRE) Project Manager with the Swiss Foundation for Mine Action (FSD) with extensive experience working in Sri Lanka, Switzerland, Myanmar, the Philippines and Ukraine. Currently she is reading for her PhD in Management under supervision of Prof. Dammika A. Tantrigoda and Dr. U. Anura Kumara at the Sri J'Pura university.