---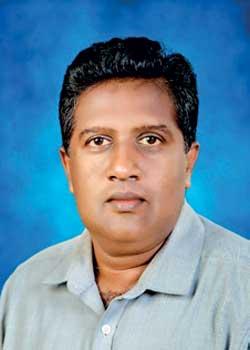 By Dayratne Embogama
President of the Ceylon Teacher Union and Convenor of " Api Purawesiyo Citizen Organisation"- Priyantha Fernando expressed concern about the ongoing land grabing in the Anuradhapura Districts.
He said that individuals receiving political patronage had forcibly acquired large areas of state lands belonging to government institutions in the district.

Mr. Fernando told the media yesterday in Anuradhapura that the land grab was going on unchecked and the relevant authorities were turning a blind eye to the illegal activity. He pointed out that even the access road to a leading government school had been obstructed by a prominent personality in the area and a land belonging to Ikirigollewa Government School had been occupied by force by another individual.

The Trade Union Leader pointed out that the lands belonging to several schools in the district including paddy fields had been encroached by those receiving political patronage and were in possession of them by force.
"Vast stretches of land belonging to the Railways Department and part of the Nuwarawewa Tank reservation belonging to the Department of Irrigation have been occupied by force by prominent personalities. A group of individuals have built houses on land belonging to the Management Faculty of the Rajarata University. I have cited here only a few examples. In fact, more than 90 percent of land belonging to government institutions is now occupied by other individuals and they have regularised the ownership through politicians" he said.
The Trade Union Leader further said that state institutions did not have title deeds in their possession for the lands and that it was an advantage for the individuals responsible for the land grab.

However, Chief Secretary, North Central Province H. M.P.Bandara said the Divisional Secretaries had been instructed to survey all lands belonging to Government institutions and to issue deeds. He said the Provincial Council did not have the power to take action against unauthorized buildings constructed on state land.
The Trade Union Leader further said that state institutions did not have title deeds in their possession for the lands and that it was an advantage for the individuals responsible for the land grab