---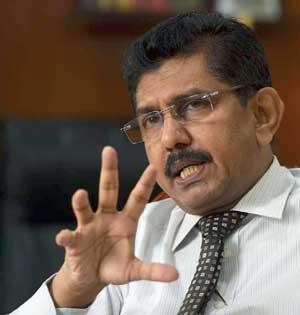 By Sandun A Jayasekera
The preventive and curative measures on old people in Sri Lanka's free health system has been extremely effective in saving most vulnerable groups falling victim to the COVID-19 pandemic, Director General Health Services (DGHS) Dr. Anil Jasinghe said yesterday.

Dr. Jasinghe noted that a majority of COVID-19 casualties were old people, mainly those over 60 years of age in technically advanced, rich and powerful countries like the US, China, Italy, Spain, UK, France, Germany and Korea.

"In Sri Lanka, we have been able to prevent elderly people from infection and death and most of those falling victim to the viral infection are between 30 – 50 years of age. In short, COVID- 19 has so far not posed a major threat to the older generation in our country because our curative and preventive measures are very strong and effective," Dr. Jasinghe stressed.

The 52 year old woman who succumbed to complications of COVID-19 on Wednesday night was from Modara in Colombo North and had been transferred to the ICU of the National Institute Infectious Diseases (NIID), Angoda in a serious condition on Monday from the Colombo National Hospital (CNH) after being tested positive for the viral infection.
Meanwhile, the number of total
COVID - 19 infections remained at 772 as at late afternoon yesterday with 20 cases detected on Tuesday night, he said and added 15 out of them were naval ratings from the Welisara Naval Detachment.
At the Methsirisevana housing scheme in Modara where she had lived, 80 males and females had been subjected to PCR tests yesterday however non had tested positive. The building was isolated and blocked preventing the entrance and exit of persons.

Meanwhile, Chief of Defence Staff and Army Commander, Lt. General Shavendra Silva said a total of 5,136 persons have been released from quarantine centres maintained by the armed forces island wide by yesterday and 184 were sent to Quarantine Centres for 14 day quarantine procedures.

The Consultant Physician of the National Institute of Infectious Diseases (NIID) Dr. Eranga Narangoda said 30 naval ratings were released – the biggest ever released on a single day - from the NIID after full recovery bringing the total number recovered to 215 with 9 deaths by yesterday while four patients had been admitted. The total number of confirmed hospitalizations was 547.

District wise, there were 153 patients with viral infections in hospitals in the District of Colombo by yesterday, 35 in Puttalam and Gampaha, 34 in Kalutara, 13 in Kandy, 11 in Kurunegala,7 in Jaffna 5 in Ratnapura, 4 in Kegalle and Monaragala, 2 each in Anuradhapura and Kalmunai, one each in Badulla, Matara, Galle, Batticaloa and Polonnaruwa Districts totaling the number of those under hospitalisation to 772.
In Sri Lanka, we have been able to prevent elderly people from infection and death and most of those falling victim to the viral infection are between 30 – 50 years of age