---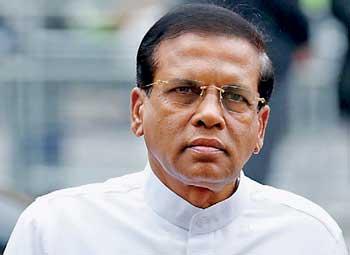 By Yoshitha Perera

President Maithripala Sirisena has extended the term of the Presidential Commission of Inquiry (PCoI) to investigate corruption of the current administration by another three months, the sources said.

The Commission was supposed to end its tenure in July 18 but the President had decided to extend its period for another three months considering the ongoing proceedings, Commission sources said.

President Maithripala Sirisena had appointed a Presidential Commission of inquiry to investigate into the acts of corruption and frauds that have been allegedly committed in State institutions during the period from January 15, 2015 to December 31, 2018.

It was also reported that by next week a team including the Chairman of the PCoI, retired Supreme Court Justice Upali Abeyratne and other Commissioners, officials from the Attorney General's (AG) department including Deputy Solicitor General Ayesha Jinasena will visit the farms which had obtained imported high-yielding milch cows in 2017.

With an effort to boost local dairy production, the government had imported over 20,000 high-yielding milch cows from Australia in 2017 and most of them were traced with having the Bovine Viral Diarrhea (BVD) virus infection, it was reported by the recently.
With an effort to boost local dairy production, the government had imported high-yielding milch cows from Australia in 2017 and most of them were traced with having the Bovine Viral Diarrhea