---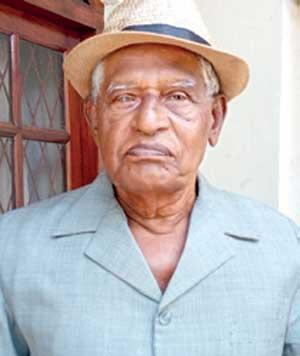 By D.G.Sugathapala
Former livestock manager who had served in several government farms specialized in livestock and animal production, Gunapala Vitharana said the government's decision to import 2,500 milch cows from Australia was an ill advised decision.

He cautioned that the import would only result in the waste of public funds. Mr. Vitharana told the media in Galle that through his long experience in the field of animal husbandry as manager of Ambewela, Bopaththalawa, and Polonnaruwa government farms for more than 25 years and possessing a Dilploma in livestock management from Netherlands government , he could foresee the futility of that project.

He pointed out that all milch cows imported and sold to the farmers in the past died and several of them were unproductive and that the proposed project would suffer the same fate.

"No other country does import milch cows in this manner and incur losses. The previous government too imported 20,000 milch cows from Australia and distributed to Bopathalawa and Diagama farms. The expected daily production per cow was 20 litres. However, the actual production was less than 10 litres. Developed countries that do not import milch cows use artificial insemination to have hybrid cows." he said.

He further said the government should have switched to insemination method to breed hybrid cows for enhanced production instead of importing milch cows at a colossal expenditure of foreign exchange.