---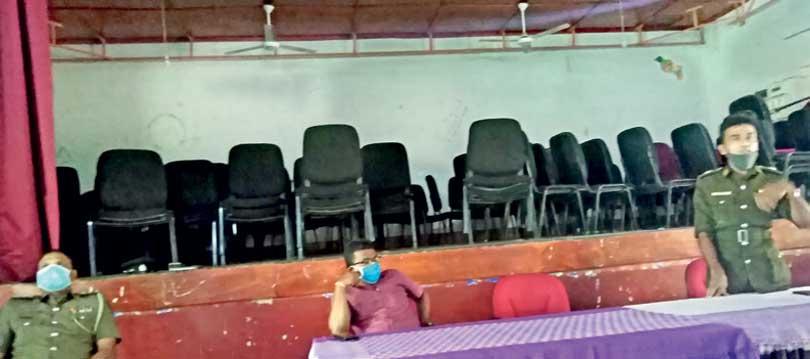 By M.K.Nandasena
Health authorities in Kataragama expressed concern over the visit by individuals and groups from Colombo and other areas to Kataragama despite there are check points covering all provincial and district boundaries.
Kataragama Administrative PHI Saman Dissanayake told this during a meeting to provide relief to the people who had lost their livelihood due to the curfew. The meeting was chaired by Kataragama Divisional Secretary A.M.Nandasiri.

The PHI said two groups of individuals from Colombo had arrived in Kataragama on Sunday and were detected on information received from the public and were quarantined. He said another four people who arrived by car to Sellakataragama were quarantined at their place of visit. Another two individuals from a distant area were also found in the Kochchipathana area. "One of the groups said they had come to hand over a key to an individual and another to clear a land. It was a clear indication that they had not visited the area for any important matter. It is in question as to how they passed through the check points in the district boundaries and the provincial boundaries without a valid document or a pass" , the PHI further said.

The health authorities decided to shift the weekly fair to a location on the Sellakataragama Road and to exercise strict supervision to prevent any violation of health guidelines and the social distancing. The officials made sure that all traders and the consumers used masks and to send away those who ignored the health guidelines.
Acting MOH Dr. J.Harshana Pradeep addressed the meeting.