---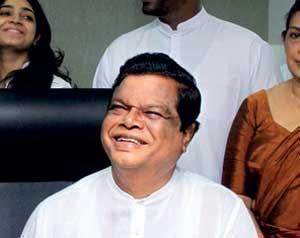 By Sandun A Jayasekera
The government has distributed a massive sum of Rs.3, 007 billion to the poorest of poor and Samurdhi families rendered helpless in the aftermath of the Covid-19 pandemic, Government Spokesman cum Minister Bandula Gunawardana said.

Minister Gunawardana told Daily Mirror that the Ministry of Women and Child Affairs and Social Security had provided a social benefit allowance of Rs.5, 000 to each person of targeted groups and all Samurdhi beneficiary family units who were deprived of their livelihoods directly or indirectly.

"Beneficiaries who are entitled to elders' allowance and elders who are over 100 years, beneficiaries who are entitled to the disabled allowance and kidney patients have been benefited under the prevailing epidemiological situation in the country," he added.

Presenting a breakdown of payments, Minister Gunawardana pointed out that the government in April had paid Rs.315 billion to 62, 9214 senior citizens including 400 senior citizens over 100 years of age, Rs.620 million to 123, 641 differently able men and women, Rs.221 million to 44, 291 chronic kidney diseases patients and Rs.257 billion to Samurdhi families.

The Presidential Task Force in charge of Economic Revival and Poverty Eradication, on their meeting held on May 04, decided to pay the allowance of Rs.5, 000 for the month of May 2020 to Samurdhi beneficiaries and to those who had been identified as eligible beneficiaries.

The Task Force has also decided to distribute a bag of rations to 50, 309 people stranded in the Western Province after the curfew was declared.

Minister Gunawardana said the Cabinet approval was obtained last week to the amount of Rs.25, 720 Million from the General Treasury to pay the allowance of Rs.5, 000 for the month of May to Samurdhi beneficiaries and individuals who had been deprived of the daily livelihood due to the effect of Covid-19 outbreak.
Cabinet approval was obtained last week to pay the allowance of Rs.5, 000 for the month of May