---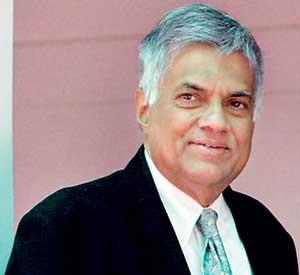 By Yohan Perera
Buddhist values that prevails in Asia could be major reason for less amount of COVID-19 deaths in the region, former Prime Minister Ranil Wickremesinghe said over the weekend.

Mr. Wickremesinghe' made this remark after engaging in religious observances in Walukarama Temple kicking off UNP's election campaign through religious activities held in Walukarama and Gangarama temples, Red Mosque Pettah, Sivan Kovi and at ST Anthony's Church, Kochchikade.

" I believe that deaths caused by COVID-19 were less in Asia because of its culture nurtured by Buddhism. Buddhism which has been prevailing in Sri Lanka spread to the East Asian nations such as Cambodia, Indonesia and Thailand" he said.

" Dhamma will help us to overcome COVID-19 epidemic" he added.

Mr. Wickremesinghe' also said that UNP commenced their election campaign through religious observances as it was a party which respected all religions.

" We will carry out our campaign adhering to the laid down health directives" he said.