---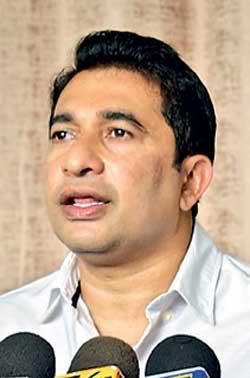 By K. G. Karunaratne - Polonnaruwa
Former Parliamentarian for the Polonnaruwa District Roshan Ranasinghe said adequate stocks of paddy was available to meet the requirements of the country until the Yala harvest and that the need to import rice would not arise.

The former Parliamentarian told the media that the government intelligence and the District Secretariats were in possession of statistics in this regard.

He accused racketeers for resorting to malpractices by creating a rice shortage to exploit consumers, who were already facing hardships.

"Traders must complain to the Consumer Affairs Authority if the rice mill owners decide to charge exorbitant wholesale prices. The Government will not hesitate to transfer stocks of paddy in large scale rice mills to small scale rice mills to prevent racketeers from exploiting consumers.

The country has adequate stocks of paddy to feed the nation until the next harvest. Traders who sell rice for more than the controlled price would be liable to legal action, he further said.
Racketeers are resorting to malpractices by creating a rice shortage to exploit consumers, who were already facing hardships