---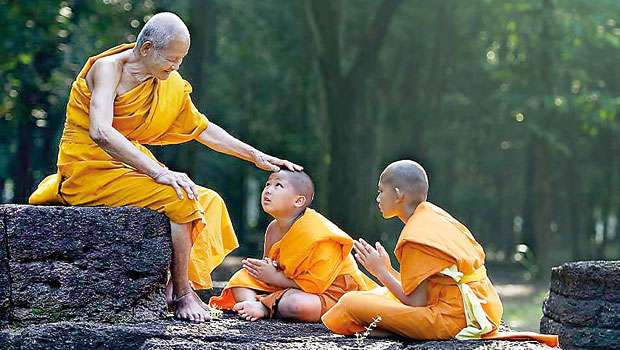 ---
---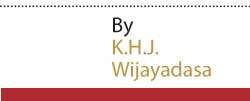 Happiness in Pali is called "sukha" which is both used as a noun meaning happiness, ease, blissful or pleasure and as an adjective meaning blissful or pleasant. Happiness can be loosely defined as satisfying the will. If you achieve what you have been dreaming of or yearning for; then you are said to be happy. Pursuing this definition of happiness you may do countless things to fulfill your wishes, so that you will be happy. You may spend all your time, money, energy and skill to make your life and that of your family, friends and relatives happy. Generally, people misconstrue the source of happiness. They think that by pleasing their insatiable desires they can be happy. They do not realize that the means available to them to please their desires are limited by time and space. When you try to obtain happiness by pleasing unlimited and insatiable desire by means limited by time and space you end up in frustration and also losing whatever little relative happiness you have.
It is human nature to be engaged relentlessly in the search of happiness. What you find by searching for it is not relaxation but stress. Further, in our search for happiness we end up with sorrow as well. Sorrow makes you helpless. You scold yourself. You soon realize that you have been running after something you can never get. We expect to stay happy all the time, throughout life. Basically, there are two kinds of happiness. One is where happiness and sorrow march hand in hand. The other is where there is neither sorrow nor happiness. One who does not know the Dhamma keeps searching for the former. One who knows the Dhamma will only search for the latter; that is happiness without both sorrow and happiness.
Buddhist concept of happiness
Buddhism asserts that every living being is inherently disposed to reject discomfort and to seek and enjoy gratification of the senses. This confirms that living beings are fundamentally happiness oriented. In Buddhism there are five strands of sense desires; and the happiness and well-being arising there from are called sensuous happiness. They are forms cognized by the eye, ear, nose, tongue and touch. If enjoying sensual pleasure is happiness then a human being with all the senses intact ought to be a happy man. On the contrary, the central theme of Buddhism is Dukkha meaning suffering or unsatisfactoriness. In fact the heart of the Buddha's teaching lies in the Four Noble Truths. They are Dukkha or suffering; Samudaya or origin of suffering; Nirodha or the cessation of suffering and Magga or the way leading to the cessation of suffering. If suffering is a fundamental tenet of Buddhism then it is reasonable to assume that the condition of happiness is something alien to Buddhism. On the contrary happiness is not a banned condition or a prohibited word in Buddhism. Happiness in Buddhism is not superficial. True happiness in Buddhism is a condition ingrained in the inner conscience of a good Buddhist.
Buddhism sub-divides happiness under two categories; namely happiness that may be experienced or "Vedayita" and happiness that cannot be experienced or "Avedayita". Forms of happiness that can be experienced are Empirical or 'Amisa", Physical or 'Kayika", Material or "Bhautika", Worldly or "Lokika" and Household or "Gihi". Forms of non-experiential happiness are; Non-Material or "Niramisa", Mental or "Manasika", Spiritual or 'Ajjhattika", Super Worldly or "Lokuttara" and Monastic or "Pabbajita". However, the supreme happiness which happens to be non-experiential is the happiness of attaining "Nibbana". Nibbana is a rare phenomenon and it cannot be attained that easily. The happiness that is said to be close to Nibbana is the serene happiness of monastic life.
Ways and Means of Achieving Happiness
Man is a mysterious being with inconceivable potentialities. Latent in him are both saintly characteristics and criminal tendencies. One powerful destructive vice in man is anger or 'Dosa". The sweet virtue that subdues this evil force and sublimes man is loving kindness or "Metta'. Cruelty is another vice responsible for many horrors and atrocities prevalent in the world. Compassion or "Karuna" is its antidote. Jealousy is another vice that poisons one's system and lends to unhealthy rivalries and dangerous competitions. The best remedy for this venomous state is sympathetic joy or "Muditha". There are two other universal characteristics that upset the mental equipoise of man; namely attachment to the pleasurable and aversion to the non-pleasurable. These two opposite forces can be eliminated by developing equanimity or "Upekkha". The practice of these four sublime states or virtues would elevate man to a high state of happiness.
All of us without exception have within us the root of happiness. But it remains buried under a heap of rubbish called hatred, jealousy tension, worry and anxiety. In order to discover the root of happiness we have to remove the very root of unhappiness and cultivate and nourish the root of happiness. The Buddha prescribed a very practical way of cultivating happiness through the practice of loving kindness.
In verse 16 of the Dhammapada the Buddha extolled the virtues of such good deeds as follows; "He rejoices here, he rejoices in the hereafter, seeing the pure deed he has done". Buddhism asserts that the root cause of all suffering is craving. It is from the total elimination, complete eradication and the total absence of craving that happiness is ensured. It is by giving up and not by obtaining sense pleasure that one gains real happiness.
The way forward to Nibbana
The purification of the mind is an essential prerequisite for achieving the goal of ultimate happiness. Verse 2 of the Dhammapada further explains this concept as follows; "if one acts or speaks with a pure state of mind, then what happiness follows like a shadow that constantly trails behind." Happiness is generated by the mind which is free from factors that are opposed to happiness. The very source that generates happiness is the purified mind; not the impure mind. Verses 118 of the Dhammpada explain how repeatedly doing good deeds with a pure mind generates happiness as follows. "Should a person perform a meritorious action, he should do it again and again; he should find pleasure therein; blissful is accumulation of merit".
How does one purify the mind? When following Buddha's way one will encounter three stages; namely moral behaviour or "Sila", concentration or "Samadhi" and wisdom or "Panna". Happiness cannot be found without advancing through all these stages. You will never find happiness in a greedy hateful or ignorant mind as these are the very roots of unhappiness, pain and suffering. The foundation of happiness lies in the practice of moral principles. This means that happiness comes from leading a life full of morals. Accordingly, if somebody realizing the impediments of sensual pleasure becomes a Bikkhu, a homeless one, entirely dependent on others for his livelihood and practices principles of wanting less, contentment, solitude, perseverance, mindfulness, concentration and cultivates wisdom to free the mind from all defilements, such a person really and truly enjoys a higher degree of happiness. This practice leads him to realize the Dhamma and the way forward to give up craving, desire, lust, attachment, possessiveness, stinginess, quarrels, disputes, conflicts and all such defilements.
The second stage of happiness is concentration or "Samadhi". When a person takes to meditation seriously he overcomes all forms of greed. Such a person is happy; like a man who is free of debt, free of ill will and free of sickness. He is happy like a man free from imprisonment or slavery. When a person knows that all these hindrances have left him; gladness arises in him. When the real happiness arises, the person does not express anything verbally or physically, but remains calm, peaceful, composed and serene for it is the real happiness that leads him to concentration. A truly happy person sees the truth as it is.
The knowledge of the truth that all conditioned things are in a state of flux is the third stage, known as "Panna" or wisdom. The real knowledge of the truth makes a person wise enough to be really happy. Experiencing the truth of life that nothing is permanent and that it is not accidental, but happens to take place at every moment in our life is a pointer to the realization of wisdom. Most of the time our wisdom is not sharp enough to welcome the truth of life. Therefore, we tend to look the other way or pretend that it does not exist or try to run away from it. The wise however delight in reflecting on the truth that all conditioned things are impermanent. In whom are both concentration and wisdom he indeed is in the presence of "Nibbana".
(The writer functioned in the capacity of Secretary to the President)