---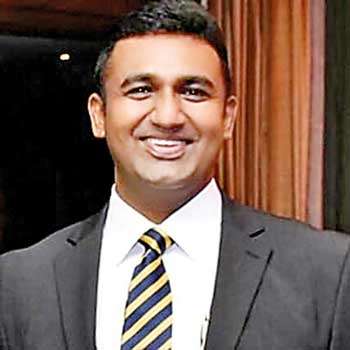 Senior Attorney-at-Law and Legal Consultant, Tivanka Ekaratne was appointed as the Legal Consultant and advisor to the Sri Lanka Automobile Association of Japan(SLAAJ). He is the first Legal Advisor to be appointed in the history of SLAAJ. He possesses a Masters Degree in International Trade Law from the University of Wales, UK. He also possesses a post graduate degree in Intellectual Property Law and is currently reading a PhD.

Ekaratne is hailing from a legal background in which his father Justice Kumar Ekaratne, was a High Court Judge and grandfather S. Ekaratne was an eminent Counsel.

He published the book "Digest of Cases on Customs Law" in the year 2010 which bestowed him to become the youngest Author of a Legal publication. This publication received greater importance and thus used as a bible amongst the experts in the field of Customs Law up to date. During his extensive career, he travelled to many parts of the globe on Legal matters including the UK, Australia, Norway, UAE, China, US, France, Japan, Germany, Singapore, Malaysia, and India. Furthermore locally he has worked as an Advisor to many listed and unlisted companies, some of them being BOI approved companies and have provided opinions and strategic and value adding advisory services on diverse Commercial, Company, International Trade and Customs Law related areas. Further, Ekaratne was also a member of the panel appointed by the BASL to propose amendments to the Customs Ordinance.

Presently, he is the Secretary of the Colombo Law Society. He had his primary and secondary education at Royal College.

SLAAJ President is confident that this appointment which is backed by vast experience and expertise knowledge would not only strengthen but also manage most of the issues that would crop up in time to come with regard to change of policy and International Trade related matters.