---
'Epitom' embarks on 'Pick-a-book'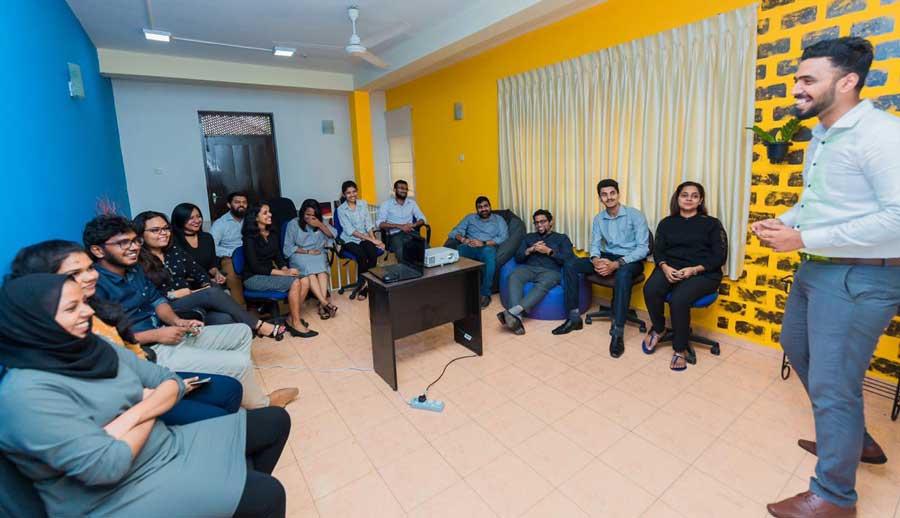 It was the renowned English philosopher and statesman Francis Bacon (1561 – 1626) who immortalised the saying "reading maketh a full man; conference a ready man; and writing an exact man." When it comes to the brain, researchers have found there's no better super-food than a good book.

Epitom Digital, a groundbreaking digital marketing agency set up by Ragulan Tharmakulasingham, a passionate entrepreneur who had the desire and will to create an unmatched digital marketing service, initiated this ambitious 'Pick-a-book' project to inculcate reading habits among Sri Lankan youth in the light of the dawn of a digital world. 'Pick-a-book' encourages the reading habit by getting all participants to select a book, read and research on it thoroughly and present a summary which also helps to hone his or her public-speaking, communication and presentation skills.

By doing this, the 'Pick-a-book' not only inculcates the habit of reading but also helps to impart a wealth of knowledge. It is held every week, everywhere and is open to everyone. Anyone can join as a presenter or listener. Epitom Digital already has taken great pains to take it to offices and even schools in order to inculcate book-reading among the next generation. Although main subjects are management, positive thinking, motivation and self-development, the topic of the book can be anything the presenter wishes to choose. In addition to improving reading and inevitably knowledge, the initiative aims at improving presentation skills, personal development and networking of the participants. Sessions are lively listeners being able to ask questions and all getting involved during the interactive forum held afterwards.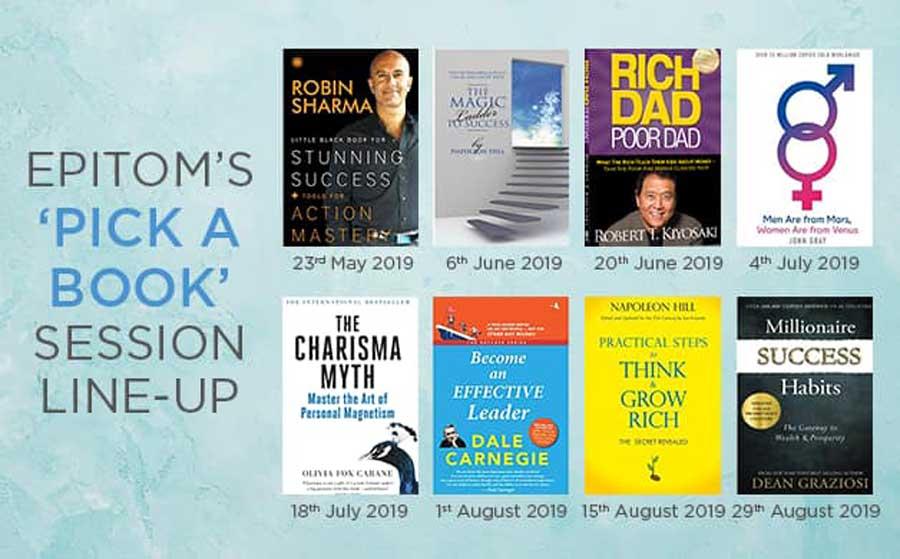 The upcoming programme line-up:

June 13 – Why Men Love B-----es by Sherry Argov
June 20 – Rich Dad Poor Dad by Robert Kiyosaki and Sharon Lechter
July 4 – Men are from Mars, women are from Venus by John Gray
July 18 – The charisma myth by Olivia Fox Cabane
August 1 – How to be an effective leader by Dale Carnegie
August 15 – Think and Grow Rich by Napoleon Hill
August 29 – Millionaire Success Habits by Dean Grazios

The programme is usually held from 6.00-8.00 p.m. at DEFA Academy, No.22, Mahasen Mawatha, Off Nawala Road, Nugegoda. The facilitator of this highly-commendable project, Epitom Digital, provides cutting-edge web development, online marketing and creatives for clients from across the world including the UK, USA, Canada, Japan, India, South Africa, Cambodia, the Maldives, South Sudan, the Netherlands, Mexico and Solomon Islands. Anyone interested on getting information on upcoming 'Pick-a-book' programmes can get in touch with Ms. Marushiya on 0778752366 or marushiya@epitom.org