---
On a request made by the Sri Lanka-China Society, many Chinese NGOs recently donated medical equipment worth LKR 24 million (RMB 896,500) in support of Sri Lanka's fight against COVID-19. The donation includes 308,600 facemasks, 1,600 face shields, 2,400 goggles and 400 protective gowns.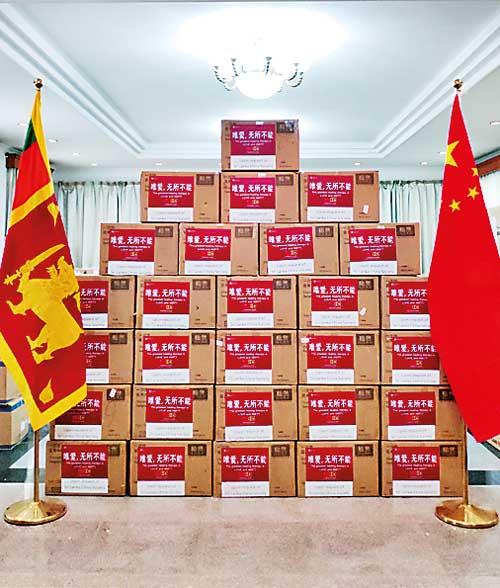 All donors including Amity Foundation in Nanjing and the Chinese People's Association for Friendship with Foreign Countries (CPAFFC) along with its branches handed over their donations to the Sri Lankan Embassy in Beijing and Consulate General offices in Shanghai and Guangzhou to be dispatched to relevant authorities in Sri Lanka.

It is evident that during any type of distress, the government of China as well as its generous people extend a helping hand to Sri Lanka.

The Sri Lanka-China Society expresses its heartfelt gratitude to the great support extended by Acting Ambassador K.K. Yoganadan and staff members of the Sri Lankan Embassy in Beijing in this endeavour.
Jinith de Silva,
Acting President,
Sri Lanka-China Society