---
The Young Women's Christian Association (YWCA) is a movement working for the empowerment, leadership and rights of women, young women and girls in more than 120 countries and 20,000 communities around the world. It was founded by Mary Jane Kinnaird and Emma Robarts in 1855 in the United Kingdom. The headquarters is located in Geneva, Switzerland.
The Young Women's Christian Association of Sri Lanka was founded in Sri Lanka in 1882 with the visit of Emily Kinnaird to Ceylon as YWCA of Ceylon.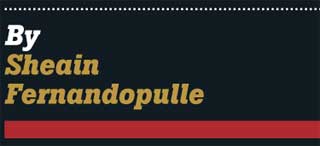 The YWCA of Ceylon, is affiliated to the YWCA of London which is started in 1884. The first National Conference of YWCA of Sri Lanka was held in September 1951 in Colombo.
The National General Secretary of the YWCA Shamalee Perera told the Daily Mirror that as it celebrated the 135th Anniversary, it had gone through challenges and success at the National level right throughout the beginning.
"Now it has spread widely and engaged in a lot of charitable works giving priority to the rights of women. Local branches are active both in Urban and rural areas," she said.
"Currently, there are 22 local associations around the country. Providing hostels for women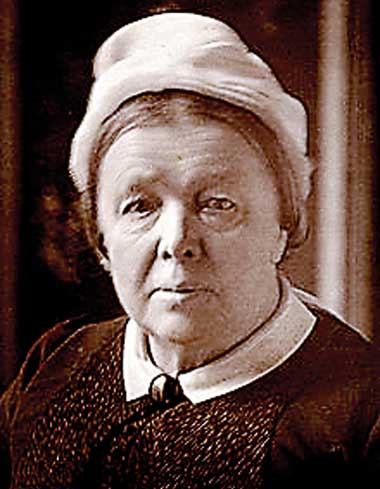 is the key service of the YWCA." Mrs. Perera said.
She said that The Rotunda which is the National House was open as the YWCA Hostel at National Office and becomes A Home Away from Home to young women who came to Colombo for study or work.
"By Love Serve One Another" is the Motto of the YWCA. As Sri Lanka was embroiled with the negative impact of war and political changes, the YWCA of Sri Lanka focused its programmes and services, especially to work towards rebuilding a sustainable livelihood for women, young women and children.
The YWCA of Sri Lanka also adheres to the Envisioning Goal adopted at the 28thWorld Council of the World YWCA. The Envisioning Goal is "By 2035, 100 million young women and girls will transform power structures to create justice, gender equality and a world without violence and war; leading a sustainable YWCA movement, inclusive of all women."
In achieving the goals, the YWCA of Sri Lanka focuses her work on two broad areas such as "Democracy & Women" and "Economic & Social Equity".
"By 2035, 100 million young women and girls will transform power structures to create justice, gender equality and a world without violence"
Democracy & Women
The programme on Democracy and Women consists of the sub-thematic areas of Peace with Justice, Women in Leadership and Violence against Women, Young Women and the Girl Child.
a) Peace with Justice
Under this sub-theme programmes on building bridges of friendship and harmony among women of all faiths and ethnicities collective voice to respond to ethnic, religious and cultural conflicts and violations at national and international levels so that there will be Peace with Justice.
b). Women in Leadership
Women in leadership are another sub-thematic area under Democracy and Women. The aim of this area is to develop women with skills to advocate and lobby for women's rights in their communities, gearing women to take up leadership roles in the churches and to ensure intergenerational leadership and mentoring programmes within the Y movement.
c).Violence against Women, Young Women and Girl Child
The main focus in this area is to enable women to have access to the rights-based solutions and services pertaining to Violence against women, young women and girl-child. This involved counselling of victims of violence and increasing legal literacy by networking with specialized and like-minded agencies.
The issue of violence regarding women was addressed in-depth through Sexual Reproductive Health and Rights (SRHR) programmes. "Young Women Lead Change" project continues to address Violence against Women and Girls with a special focus on Sexual and Reproductive Health and Rights (SRHR).
Economic and Social Equity
a). Economic Empowerment for Women
This programme deals mainly with the empowerment of women to be self-reliant and self-supporting financially in order that they may have dignity, be accepted in society and be able to give a better living standard to their families.
b). Women's Health and Wellbeing
Through the activities of this sub-theme, women are made aware of the importance of their health and well being. They are encouraged to have access to the services available and make the correct choices for themselves. Efforts have been made to include the necessary SRHR education in the national school curriculum.
c). Women's Environment and Development
The care and nurture of the environment are dealt with in the programmes under the sub-theme. Women and Youth were engaged in advocacy programmes on preserving the environment.
Child Care and Nutrition
Preschools
In the early years, Preschools run by the YWCA began as Child Care Centres. Today YWCA of Sri Lanka runs preschools in Batticaloa, Dandugama, Moratuwa and Bandarawela.
Mother Lanka Child Upliftment Programme (MLCUP)
A past National President, Jeyamanie Brito Babapulle set up the MLCUP, where the needy children in the local associations are supported by Sri Lankans living abroad as well as in Sri Lanka.
In conclusion, it is noteworthy to state that the good work carried out by the YWCA should be commended and we wish all the very best in their endeavours. May the Good Lord bless and guide them to carry out the charitable work for women in the future too.