---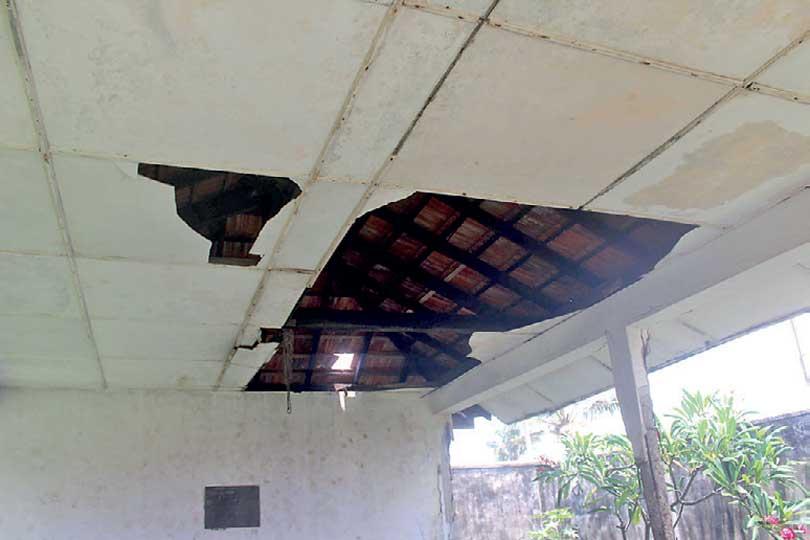 Low-income families have no room to place bodies of their loved ones
By Rekha Tharangani Fonseka
The Angulana crematorium building at Moratuwa has been neglected without being renovated, though various parties were informed about the unfortunate state of the building, residents lamented.

Therefore, to cremate the bodies of their loved ones, they have to go to other places such as in Lunawa, Rawathawatta, Koralawella and Egodauyana, they said.

The Angulana crematorium is used by many low income families as a venue to place the bodies of their loved ones and also to make funeral speeches as there are no room at most of their houses.

The entrance to the crematorium was also seen overgrown by weeds. Commenting on the issue, SLFP Councillor of the Moratuwa Municipal Council, Nalani Fernando said Mayor Saman Lal Fernando was infromed on several occasions about the dilapidating crematorium but no response or solution had been given so far.

Mayor Fernando, who took up the issue during the Council session has said that the crematorium can't be redeveloped, or renovated but can be fixed on a temporary basis.

When contacted, Mayor Fernando said the Marine Drive extension from Colombo has been planned in such a way that it would go through the land where the cemetery is in.
"Therefore, renovating the crematorium building at this stage is a waste of money. Once the marine drive extension is completed, we can develop a crematorium in the land which is left," he said.

Until then, he proposed that whatever the small space available on the building could be used to perform funerals and funeral speeches.

However, when we went there, we saw that the building is on the verge of collapse. When it rains, there are no spaces for the people to stay inside the building.