---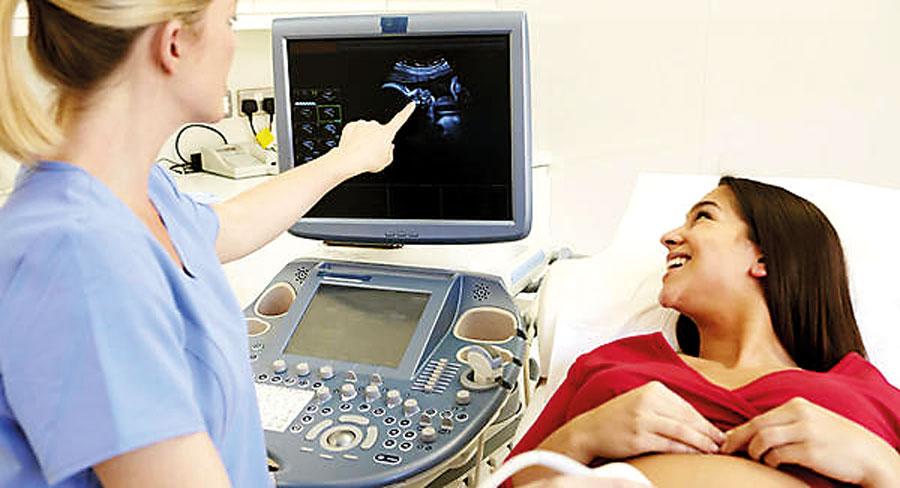 A healthy baby is a dream of every parent. Do you know that the foundation to give birth to a healthy baby is laid even before conception? Yes, conception can be easy, but conceiving a healthy baby is not as easy as you think because it carries several necessities, which of course can be fulfilled with right knowledge, advices and awareness. Today on Health Capsule we are going to discuss on the importance of pre-pregnancy counselling and ante-natal screening with Dr. Suranga Hettipathirana, Consultant Gynaecologist and Obstetrician. Going through this article will help you gather some important information on how you should get prepared to conceive and how a healthy pregnancy can be carried out with proper screening methods.

Pre-pregnancy counselling

The objective of encouraging pre-pregnancy care is to reduce the risk of adverse health effects on the mother, fetus and neonate by addressing on factors like the optimization of health, identifying modifiable risk factors and providing education on carrying out a healthy pregnancy.

Counselling, which occurs in the form of a discussion with the couple ideally begins with the question, "Are you planning on becoming pregnant within this year?" This will provide information on the current mind-set of the couple to upgrade themselves as parents and whether they are on any contraceptive method because the health status and risk factors can change over time and if they are planning to get pregnant soon, the advices would differ from a couple, planning for it, after 2-3 years.

"There is a range of chronic medical conditions like diabetes, hypertension, heart conditions, psychiatric illnesses and thyroid disease which have serious impacts on pregnancy outcomes and should be optimally managed before pregnancy" highlights Dr. Hettipathirana. Early diagnosis of these conditions can address the issues as earlier as possible and can prevent complicated pregnancies to a significantly satisfactory extent. Counseling patients about the optimal interval between pregnancies is extremely important in reducing future complications in both the baby and mother.

The relevant investigations for undiagnosed sexually transmitted infections should be encouraged before pregnancy as conditions like Syphilis can give rise to serious complications in the baby and if diagnosed, should be treated and cured before conception. All couples should be routinely advised on the habits of using alcohol, smoking tobacco, other substance abuse, domestic violence, socio-economic issues and the psychological stability of the mother as they mark a significant impact on baby's growth right after the conception.

Rubella Vaccination plays a major role in preventing Congenital Rubella Syndrome in the baby; so it is advisable to get it (from the private sector) if you haven't got during the school age. Mothers should also receive the Tetanus Toxoid before they plan on conception.

Additionally, they should be screened and advised on their dietary habits and vitamin supplements in order to confirm that the recommended daily allowances for calcium, iron, vitamin A, vitamin B12, vitamin B, vitamin D and other nutrients are fulfilled.

Also, a Body Mass Index (BMI), within the normal range should be achieved before attempting pregnancy, as both under-weight (low BMI) and obesity (high BMI) are associated with infertility and feto-maternal pregnancy complications.

In the current Sri Lankan setting, pre-pregnancy Folic acid supplementation at least 3 months before conception is encouraged and provided free in local clinics in order to reduce the risk of neural tube defects in the baby.

Ante-natal screening
Antenatal care ideally needs to be started as soon as a pregnancy is suspected preferably before 12 weeks of pregnancy. In Sri Lanka this consists of two modalities of service delivery.
Domiciliary care provided by PHM (Public Health Mid-wife)
Clinic care provided by medical officers
As soon as the woman suspects a pregnancy, she needs to get registered with the respective PHM and obtain a pregnancy record after which she would be referred to the antenatal clinic care. According to Sri Lankan antenatal care guidelines, a woman with uncomplicated pregnancy, need to have at least 8 antenatal clinic visits with a skilled healthcare provider and 3 or more home visits by PHM.

Pre-natal diagnosis or screening
Pre-natal diagnosis involves a complex group of testing procedures which are attempted in order to diagnose disease conditions in a fetus or embryo before it is born. The objective of this process is to detect birth defects, chromosomal abnormalities, genetic diseases and other forms of inherited diseases in the unborn baby. Pre-natal screening differs from the routine ante-natal screening (which is mandatorily provided to every pregnant mother) as it is usually carried out in mothers who have positive ante-natal test results for further confirmation of the diagnosis with other tests involved. However, in developed countries with high-end resources and facilities, mothers who have definitive risk factors, which have already been identified would be offered pre-natal screening straight-away in order to confirm the probable diagnosis.

Indications for direct pre-natal screening
Positive family history of an inherited condition
Previous pregnancy with a fetal abnormality
Have been exposed to illnesses such as toxoplasmosis or rubella during the pregnancy
Have been exposed to teratogens such as certain drugs or radiation, during the pregnancy
Diagnosed mothers with type 1 diabetes mellitus, epilepsy or a primary muscle disorder
"Most of the tests involved in pre-natal screening are non-invasive (ultrasonography, maternal se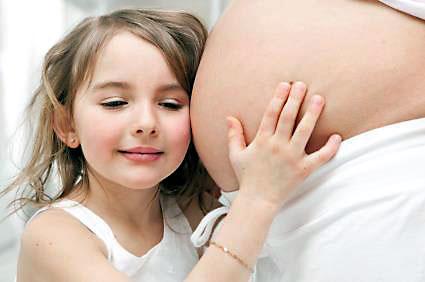 rum screening-Alpha Feto-Protein) but there can be minimally invasive or markedly invasive ones as well after all with the clear-cut goal of identifying correctable defects of the unborn baby and addressing them right after birth or preparing the mind-set of parents to accept the birth defects which can't be repaired with a pre-prepared, sound mind-set. This field of pre-natal screening has developed rapidly over the past few decades and many developed countries offer these facilities routinely to expecting mothers who have been diagnosed to be in the high-risk category," says Dr. Hettipathirana.

Non-invasive tests for Down syndrome and several other chromosomal abnormalities are now available in the private health sector of Sri Lanka where neural tube defects including spina bifida can be diagnosed through a detailed ultrasound scan.

Pre-natal screening with invasive testing involves the insertion of probes or needles into the uterus and carrying out amniocentesis or chorionic villus sampling. These can be done from 14 weeks gestation, up to about 20 weeks and 9 to 13 weeks of gestation, respectively. However since chorionic villus sampling (ideally first trimester) is done earlier in the pregnancy than amniocentesis the risk of miscarriage is known to be higher.

The importance of pre-natal screening
To enable timely medical or surgical treatment of a condition before or after birth
To help parents psychologically, socially, financially and medically prepared for a baby with health defects or disabilities or for the likelihood of a stillbirth.
The dilemma
"So, during a situation like that, is there really a point of getting abnormalities diagnosed? This question is raised by most of the parents we come across and there is a truth in that for sure. It is always better to diagnose defects early, if they can be really treated at least up to a certain extent and that is why in probable, over-the-fence situations-like Down's syndrome, we advise parents on these terms and let them decide on their own, whether they really need to go ahead with further tests to diagnose the condition in a situation where there is no way out even if the test results are positive," explains Dr. Hettipathirana.

In Sri Lanka, a country with culture-oriented norms and ethics, there is always tension created between long-held beliefs and values and scientific evidence based knowledge and advances. So, even if the technology serves beyond satisfaction and does miracles on early-detection and prevention of adverse-effects to halt anticipated negative consequences, we still tend to prioritize the values we have been safeguarding over centuries and accept what we are blessed or cursed with Karma and destiny. We as health care professionals, are eagerly waiting to see a meaningful change in these modalities and thought processes by the responsible authorities where the real journey as a nation towards sky-high goals should not only be nourished with mere social values but also with realistic practices, to reach a well-deserving and peaceful survival.