---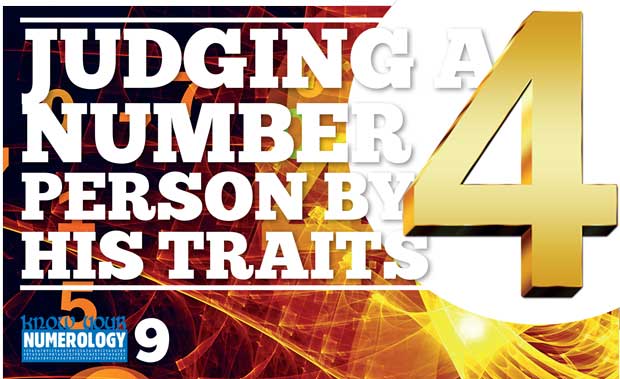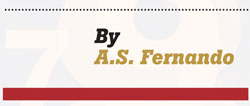 The qualities of basic Number 4 provide the clues to identify traits of the Number 4 person.

Number 4 qualities
Honesty, rationality, trustworthiness, patience, practicability, pragmatism, sudden violence, ignorance, square and earth are among the things that serve as symbolic representations of Number 4.

According to Numerology, Number 4 also represents the decisive moment where one should be firm and resolute about the goals which one wishes to attain.

Surprises both pleasant and unpleasant
The Sun which governs Number 1 rules Number 4 as well. Therefore, certain characteristics of Number 1 are found in Number 4 people as well. However, one characteristic specific to Number 4 people is the element of surprise. Many a thing comes to them as a surprise perhaps due to lack of anticipation. Many surprises both pleasant and unpleasant, therefore, are in store for them.

Endowed with a sharp perception
Number 4 people are discerning and discriminating. They are endowed with a sharp perception. Therefore, they cannot be easily misled. They subject every common belief, every proposal and every bit of information to a critical evaluation. They would not blindly accept everything brought to their notice.

Number 4 people are cool- headed and with a temperament as stable as the earth. But, once they are provoked, they would be as violent as an earthquake or an eruption of a volcano.

Number 4 people are conservative in their outlook. They would follow the trodden path rather than blaze a new trail. They are honest and trustworthy. They are good organizers.

Unlucky combination
The association of Number 4 people with Number 8 people is considered unlucky for both. Their union would result in unfortunate circumstances. This means it would be in the interest of a Number 4 person to avoid marrying a Number 8 person and vice versa.

Number 4 people are also advised not to live in premises or rooms marked 8, 17, 26, 35, 44, 53, 62, or any other number which could be reduced to the basic Number 8.

Unlucky 13
Incidentally 4 is the basic number derived from 13 which is considered unlucky. This prejudice against Number 13 has gained such widespread acceptance or belief that it has led to the birth of the phrase 'unlucky 13' in the English language.

The belief that Number 13 is unlucky has grown so strong over the years, people from both the West and the Orient would not dare lodge in a hotel room numbered 13. Even hoteliers are now in the habit of marking rooms as 12, 12 A, 14 and so on skipping marking a room as 13.

Lottery prize winners
Number 4 people practise thrift and invariably accumulate wealth. Number 4 is a lucky number that brings windfalls. Number 4 people often become lottery prize winners.

Strong Sun bestows positive qualities
A Number 4 person born on a Sunday which happens to be the 4th, 13th, 22nd, or the 31st between August 17 and September 17 would possess all the positive qualities that number 4 represents. If the Sun is weak at the hour or the day of birth or in the Natal Chart, negative qualities such as ignorance and undue sternness would dominate the native's temperament.