---
Unlocking the nexus between life microcosm and cosmic macrocosm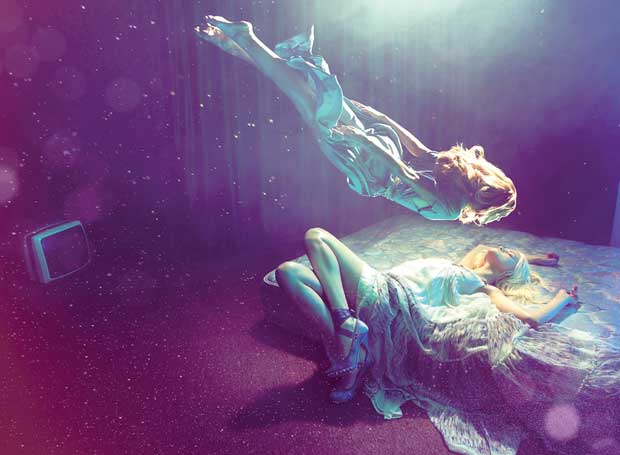 The predictive component of Astrology presupposes the existence of a non-physical entity as part and parcel of a human being which acts as the carrier of his Karmic potential and this entity survives the decomposition of the physical body to pass on to his next birth.

Experiment on mind to mind communication

Many researchers in the US and elsewhere have already found by the use of modern experimental methods and meta-analytical techniques a great deal of evidence pointing to the existence of a para-sensory faculty capable of functioning outside the physical body. For example, in a recent experiment – generally referred to as the Pascual Leone's experiment on telepathy – brain to brain or mind to mind communication- a person in India had made a telepathic contact with an individual in France.

Astral body

Meanwhile, scientists through research conducted by the use of modern methods and equipment have gathered much evidence pointing to the existence of a non-physical entity called Astral Body which is capable of functioning independent of both body and mind. At the moment the available data to support the concepts of telepathy and Astral Body may fall short of scientific standards of proof. But one can safely assume that the day is not far away when these two concepts are to be found to be scientific truths or realities.

Astral body, a clue to the existence of the carrier of karmic force?

The scientific evidence in support of the existence of Astral Body may perhaps provide a plausible scientific explanation for the stream of consciousness or the soul or whatever you may call it that serves as the vehicle for the Karmic force to travel from birth to birth. This will hopefully pave the path to unlocking the nexus between the life microcosm and the cosmic macrocosm.

Great scientists have hailed Astrology

Some skeptics may dismiss Astrology as hocus-pocus or hotchpotch. However, great scientists have looked on this discipline with much respect.

Hippocrates, the father of Western medicine is cited as having said: "A physician without the knowledge of Astrology has no right to call himself a physician There is one common flow, one common breathing, all things are in sympathy…"

It is on record that the great scientist Isaac Newton had a great regard for Astrology and in fact, his interest in Cosmology was inspired by Astrology.

By the way, Newton's tomb in London's Westminster Abbey is adorned with the Zodiacal signs in Astrology.

Carl Guslav Jung (1875-1961), Swiss psychiatrist who founded the analytical school of Psychology widely looked on as a pioneer in the field of Alchemy too has endorsed Astrology in very strong terms.

Limitations of sciences

The main criticism against Astrology is that it cannot forecast things with any degree of accuracy. There are also disciplines which are acknowledged as sciences which nevertheless cannot forecast things accurately. Volcanology and Meteorology can be cited as examples.

One may ask, "What is the use of Volcanology if it cannot forecast accurately as to when a given volcano is going to erupt?" or "What is the use of Meteorology if it cannot forecast a radical change in weather accurately?"

Professor of Earth Sciences at Oxford University David Pyle says: "Like in medicine, volcanologists can get a clear sense of a state of volcano only by using observations from many other examples around the world. But if we don't have the prior history of the volcano … our capacity to work out what is going on is always limited."

Meanwhile, NOAA's National Weather Service scientist Charles McGill says that the weather forecasting is still an inexact science. He adds: "Tiniest changes in the atmosphere can produce radical changes in weather…"

Eminent Astrologers in India say that Astrology like Meteorology can in certain instances predict only the trend and possibilities, not exactly when and what is going to happen. There is a rational explanation for this: although the Karmic plan is predetermined, man can exercise his free will to alter its course. Just as a slightest atmospheric disturbance could bring about a radical change in the weather pattern, a slight change caused to one's Karmic potential by one's action or volition could lead to a major change in the Would-Be-Karmic manifestation.