---
The Washington Post · Jun 29, 2017 - ROME - One of the most senior Vatican officials to be charged with sex offenses denied on Thursday the allegations levied against him by Australian police, saying he would take a leave of absence to defend himself.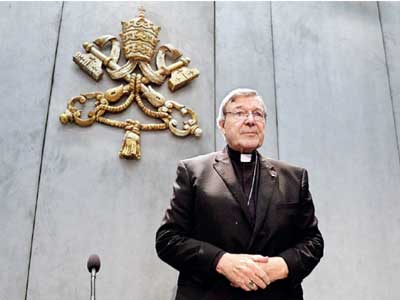 Speaking to reporters in the Vatican, Cardinal George Pell denounced "relentless character assassination" in the media and confirmed he would return to his native Australia to face the charges. Australian police earlier Thursday announced that Pell faces multiple charges of "historical sexual assault offenses," that nation's term for charges related to past conduct.

The controversy is a challenge to Pope Francis' attempts to address the church's long-running abuse scandal, particularly since many of the details of the Australian issues were well-known at the time the pontiff appointed him to his current role.