---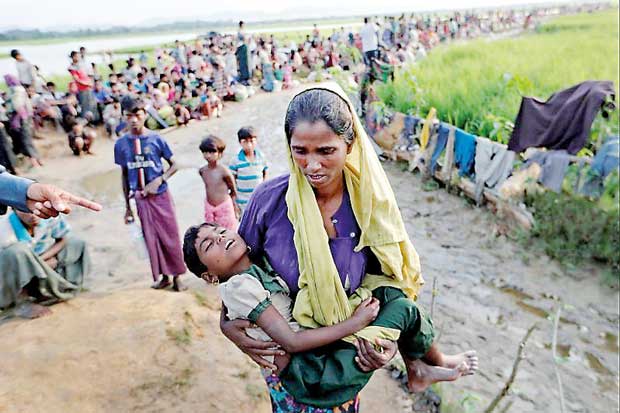 REUTERS, 17 October, 2017 - The U.N. refugee agency urged Bangladesh on Tuesday to speed up vetting of up to 15,000 Rohingya refugees "stranded" near the border after crossing into the country from Myanmar and move them further inland to safer and better conditions.

Some 582,000 Rohingya are now known to have fled since violence erupted on Aug. 25 in northern Rakhine state, where they lack access to food and health care, U.N. officials said.

"We are gravely concerned about humanitarian conditions in Bangladesh, where thousands of new arrivals are stranded near the border," UNHCR spokesman Andrej Mahecic told a Geneva news briefing.