---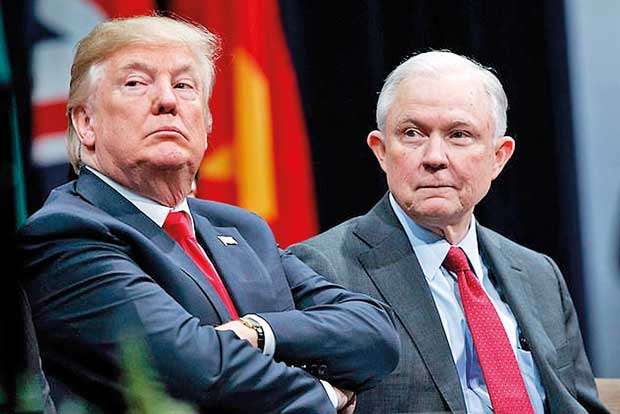 US, (Daily Mail), 8 November 2018 - President Donald Trump ditched his attorney general on Wednesday and replaced him with a former federal prosecutor who has been openly critical of Special Counsel Robert Mueller's Russia probe and will now have the power to end it.

Jeff Sessions was not expected to last long after Tuesday's elections, and Trump at a news conference declined to give him a boost of confidence.

Trump shared the news in a tweet; a Justice Department spokeswoman said shortly afterward that Sessions' chief of staff, Matt Whitaker, would have responsibility for overseeing Mueller. It wasn't immediately clear whether the regulations pertaining to the special counsel allowed
Sessions had recused himself from that role early on in the Trump administration, putting it in the lap of Deputy Attorney General Rod Rosenstein – who eagle-eyed reporters spotted heading to the White House hours after the president gave Sessions his walking papers.

Democrats rang the alarm in the meantime about a 'constitutional crisis' set off by Trump's 'fear of being implicated' in crimes by special counsel Mueller.