---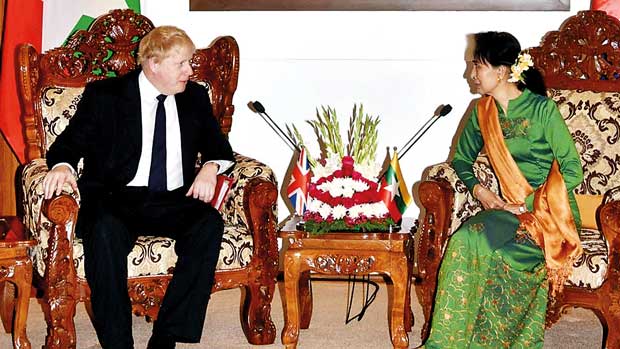 HINDUSTAN TIMES, 12th FEBRUARY, 2018
Foreign secretary Boris Johnson has sharpened criticism of Myanmar's state counsellor Aung San Suu Kyi over the Rohingya issue, doubting if she understood the "full horror" of the crisis that led the UN to describe it as "a textbook case of ethnic cleansing".

Johnson, on a visit to Bangladesh and Myanmar, has been articulating growing concern in London in recent months over the refugee crisis that has seen a large number of Rohingya Muslims flee state persecution from the Myanmar's Rakhine state.

After meeting Suu Kyi in Yangon, Johnson told BBC: "To be honest, I don't really think she understands the full horror. I don't think she has been up in a helicopter to see what we have seen. I believe in her leadership but am sad to see what is happening to Burma now."

Britain continues to refer to the country by its pre-colonial name of Burma.