---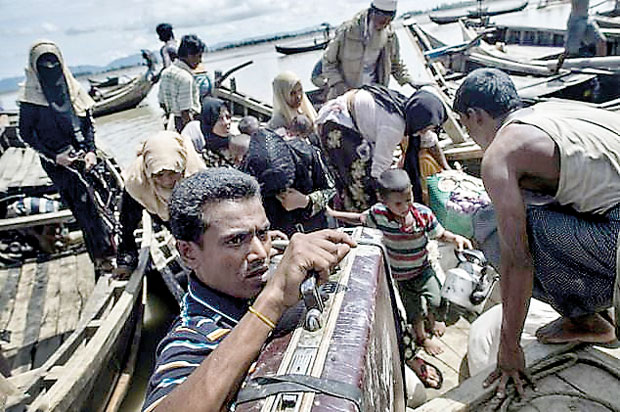 REUTERS, 31 October, 2017 -Four Rohingya Muslims, a man, woman and two children, drowned when a small wooden fishing boat carrying dozens of refugees fleeing ethnic violence in Myanmar capsized off the Bangladesh coast on Tuesday, police said.

Residents of the coastal strip south of the Bangladesh port of Cox's Bazar fished 37 survivors out of the water and 11 have been admitted to hospital in a critical condition, said police officer Mohammad Abul Khair of the area's Ukhiya police station.

The boat had keeled over in choppy seas as rain fell. According to survivors they had paid 50,000 kyat ($37) to be taken to Bangladesh, having abandoned their homes in Buthidaung, in the strife-torn north of Myanmar's Rakhine State.