---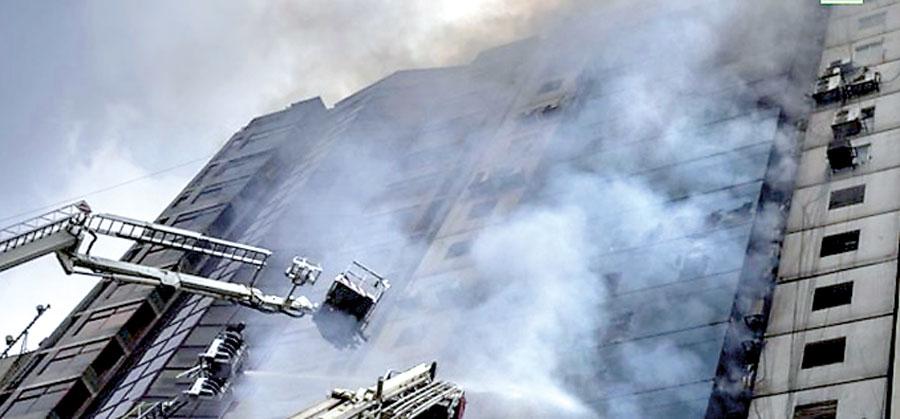 Dhaka (dpa), 29 March 2019- Rescuers in the Bangladeshi capital Dhaka on Friday concluded an overnight search operation at a high-rise commercial building where a fire a day earlier killed 19 and injured dozens of others.

"We have handed over the establishment to its owner as the search operation concluded in the morning," Bangladesh Fire Chief Sajjad Hossain told dpa.
No further victims or survivors were found during an overnight search of the building, he added.

The fire that broke out Thursday in the 19-storey Faruk Rupayan Tower in the city's upmarket Banani neighbourhood left 19 people dead and more than 70 others injured.

A team made up of firefighters and the army took six hours to extinguish the blaze, which started on the ninth floor and completely destroyed three floors of the building.

More than 100 people trapped inside the building were rescued.

Others jumped out of windows and some screamed for help as a narrow staircase became filled with smoke and an emergency fire exit was shut.

State Minister for Disaster Management and Relief Enamur Rahman said late Thursday that a collapsible gate that was part of the building's emergency exit was shut during the blaze. "It delayed the rescue efforts," he told reporters.