---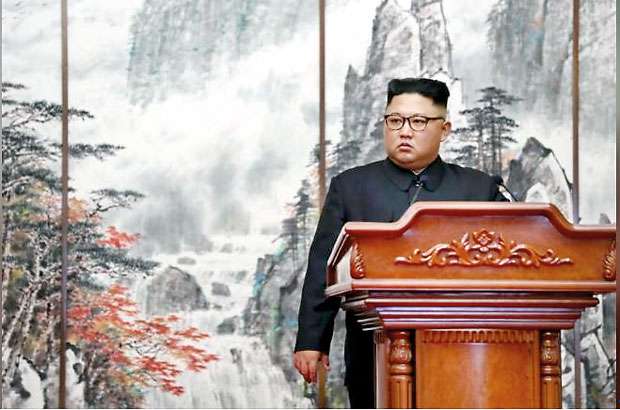 SEOUL AFP Oct2, 2018-North Korea on Tuesday ruled out dismantling its nuclear arsenal in exchange for the US declaring an end to the Korean War, saying a peace treaty should "never be a bargaining chip." The North has for decades demanded that the US formally declare the end of the 1950-53 conflict that was halted only with an armistice, saying an official end to the war would ease tensions on the flash-point peninsula.

At a summit with the South's President Moon Jae-in last month, the North's leader Kim Jong Un offered to shut down its main Yongbyon nuclear complex if Washington takes "corresponding measures".

Kim did not elaborate on what those measure might be, but state news agency KCNA said in a commentary that some US experts have suggested trading the end of the war for denuclearisation.

It flatly described that as only the "most basic... process" to restore ties, not a point for negotiation.

"The end of war... is not just a gift from a man to another at all. Furthermore, it can never be a bargaining chip for getting the DPRK denuclearised," it said, using the North's full name.