---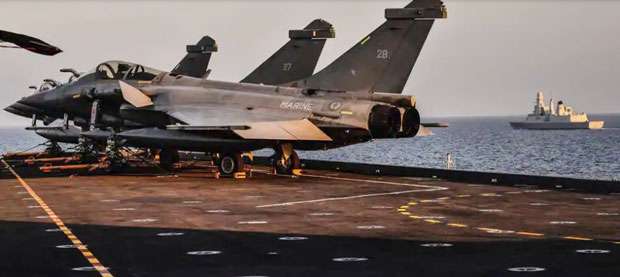 New Delhi, (Hindustan Times), 15 November 2018 - The Congress on Thursday stepped up its attack against Prime Minister Narendra Modi on Rafale, accusing him of enhancing the benchmark price for the 36 fighter aircraft by Euro 3 billion (Rs 22,743 crore) and waiving off the sovereign guarantee requirement in the deal.

"Why did the Prime Minister set a higher benchmark price of Euro 8.2 Billion (Rs 62,166 crore) from Euro 5.2 billion (Rs 39,422 crore)? Why did he waive the sovereign guarantee requirement," asked Congress' chief spokesperson Randeep Singh Surjewala at a news conference in Delhi.

The main opposition party also accused the Prime Minister of compromising national interest on the issue with Congress president Rahul Gandhi alleging that the latest skeleton to tumble out of the "Rafale cupboard" is that there is no guarantee by the French government backing the deal.

BUT, our PM says there's a letter from the French promising to be faithful. That's enough to call this a "Government to Government" deal?" he asked on Twitter.