---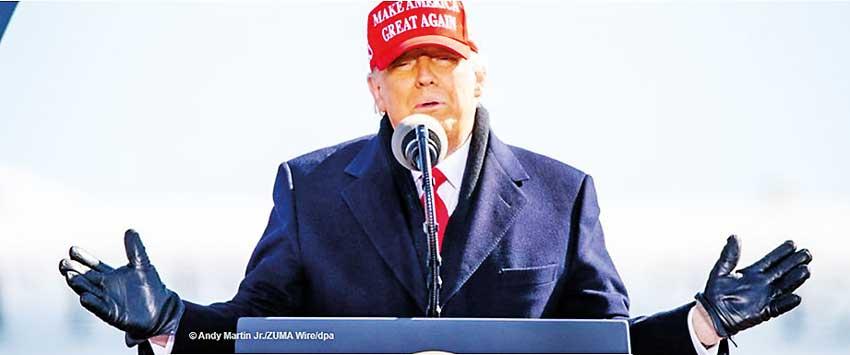 Two Democratic members of the US House of Representatives on Monday requested that the Federal Bureau of Investigation (FBI) open a criminal probe into Donald Trump for pressuring officials to overturn the presidential election results.

A phone call leaked over the weekend, which was first published by the Washington Post, revealed that the US president had pleaded with the top election official of the state of Georgia, Republican Brad Raffensperger, to overturn the results of the November 3 election in that state, arguing that all he had to do is "find 11,780 votes."
In a letter to FBI Director Christopher Wray, Congressman Ted Lieu, a Democrat from California, and Congresswoman Kathleen Rice, a Democrat from New York, argued that "the evidence of election fraud by Mr Trump is now in broad daylight."

"As members of Congress and former prosecutors, we believe Donald Trump engaged in solicitation of, or conspiracy to commit, a number of election crimes," Lieu and Rice wrote. "We ask you to open an immediate criminal investigation into the president."

On Monday, a top election official from Georgia, Gabriel Sterling, held a press conference where he urged people to vote in Tuesday's run-off Senate election in the state and debunked many of the conspiracy theories Trump and his supporters have promoted about voting in Georgia.

"There is the claim that 66,248 people below the age of 18 voted. The actual number is zero," Sterling noted, calling his press briefing "anti-disinformation Monday."
Washington (dpa),
4 Jan, 2021